Resilience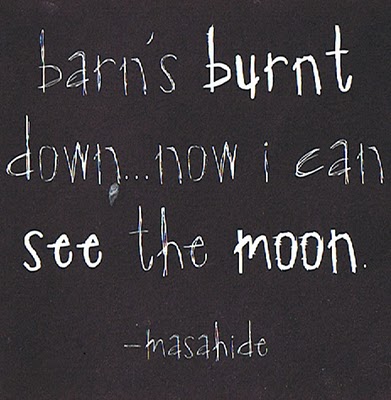 My friend Carole and I were in Bella Flora last week and she found this card. She bought it and plans to frame it.
I know it's supposed to be funny, but it impacted me in a wistful way.
This is a person of resilience, this person who can rejoice at seeing the moon after the barn was reduced to ashes.
I would like to be more resilient. In fact, if I could find a Resilience 101 class, I would sign up for it.
Are you a resilient person? If so, how do you think you became resilient? What are some strategies you use to bounce back? If you're not the resilient sort, what do you think you could do to become more resilient?