Patty and some pictures
Thank you for your comments about the books you've been reading. This month's winner of the book A Sack Half Full is Patty!  I'll email you for your address, Patty, and you'll have to let us know what you think of the book.
Also, as I continue my campaign to donate one thing per day in the year 2012, here's what's going away this week: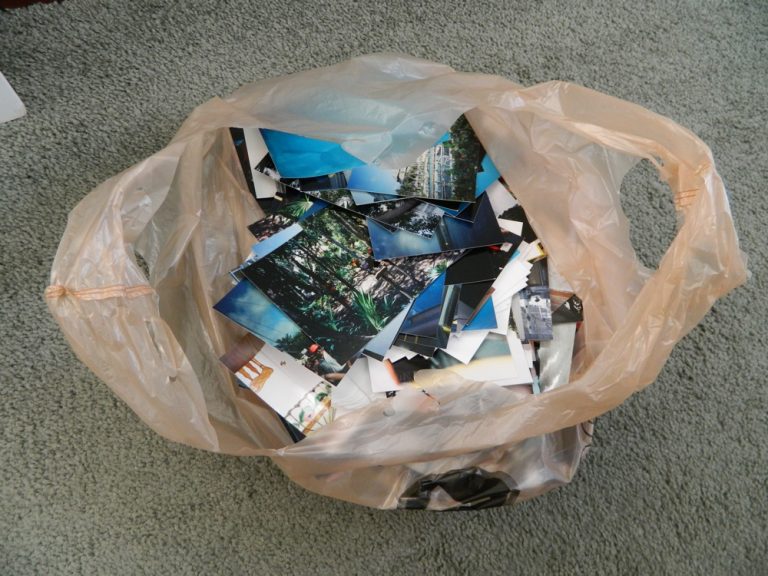 A bag full of dozens of old photos, mostly of places and people I don't know. How did I get so many pictures of places and people I don't know? Well, some of them were from years-old rolls of film from daughters' trips: forty-two views of the ocean, seventeen shots of office buildings in downtown Managua, blurry pictures of ducks paddling one hundred twenty-nine yards away, that sort of thing.
So I'm saying goodbye to birds I'll never know, sights I'll never see, and double prints of large tropical leaves and primitive roads that will never make it into a scrapbook.
I kept all the important photos of loved ones, in case anyone was wondering.
Therefore, since we are surrounded by such a great cloud of witnesses, let us throw off everything that hinders and the sin that so easily entangles, and let us run with perseverance the race marked out for us.   Hebrews 12:1
It's a lot easier to throw off extra household items that hinder and entangle me, than the sin that hinders and entangles me, but I'm trying. With God's help, I'm working on this every day. Not by my strength, but by His…
I'm thankful that God is so merciful with me! His patience with my failures is so heartening and humbling. I would have given up on me years ago….but not my Father.
In praise and hope today,