Morning Nap in the Winter Sun
Now that the sun is so much lower in the sky, we have light streaming in our windows at the front of our house from 7:00 a.m. until about 4:30 p.m. each day. A person with Seasonal Affective Disorder would find much relief in this place.
Mildred and Edith love it. They believe that our new king-sized bed was purchased just for them, and they take advantage of it at least three times per day. This picture below was taken a couple of days ago when the sun was bright and warming the blankets on the bed. Millie and Edith were just seconds away from their twitchy doggy naps, when their ears, paws and back legs jerk and tremble in their rabbit-chasing dreams.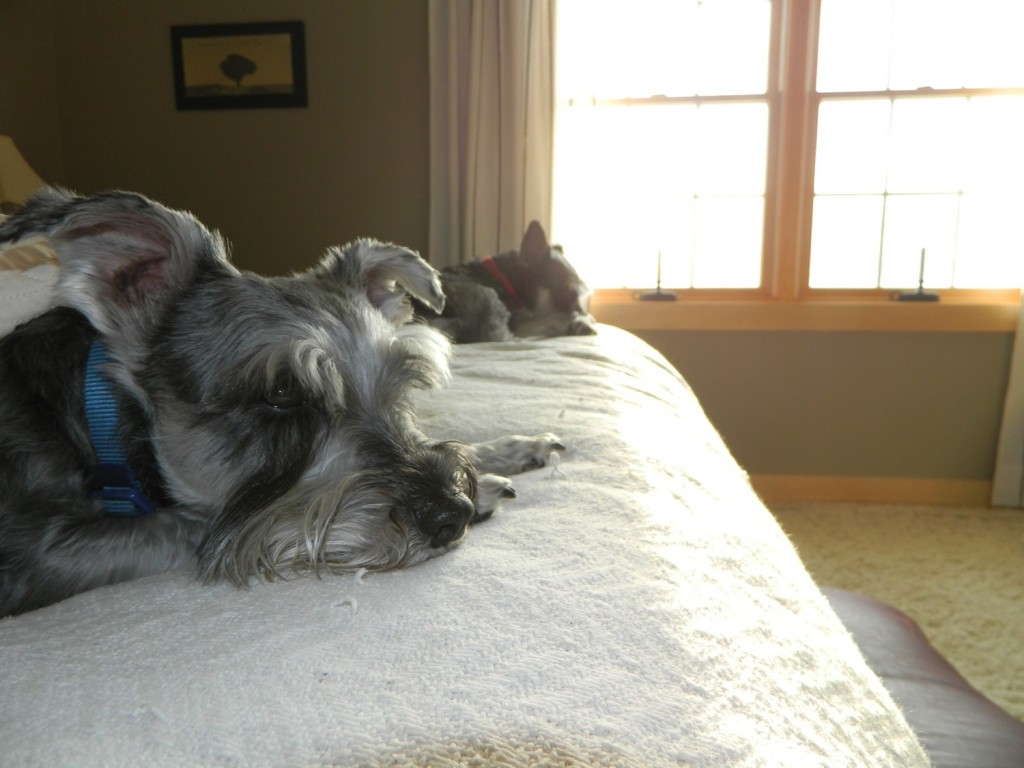 "I think God will have prepared everything for our perfect happiness. If it takes my dog being there [in Heaven], I believe he/she'll be there."
Reverend Billy Graham
*         *         *         *         *         *         *