Mad About Plaid
It's no secret that I love to decorate with toiles and plaids. I thought I would post a few pictures of the newest plaid items in our household.
Sara recently bought this throw for me, and Mildred thinks the back of the couch is the perfect place for it.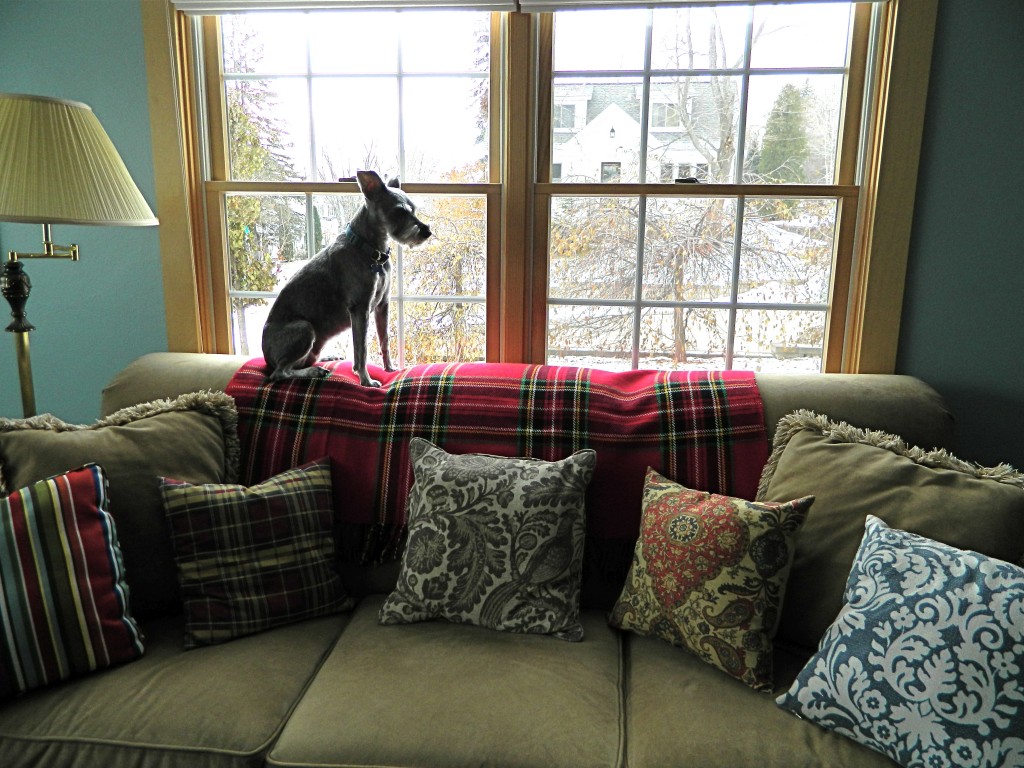 I also like buffalo plaid, even though I'm not a fan of the name. I have a set of summer sheets for our bed and now a set of winter, flannel sheets. How did this black and red check/plaid get its name, I wonder?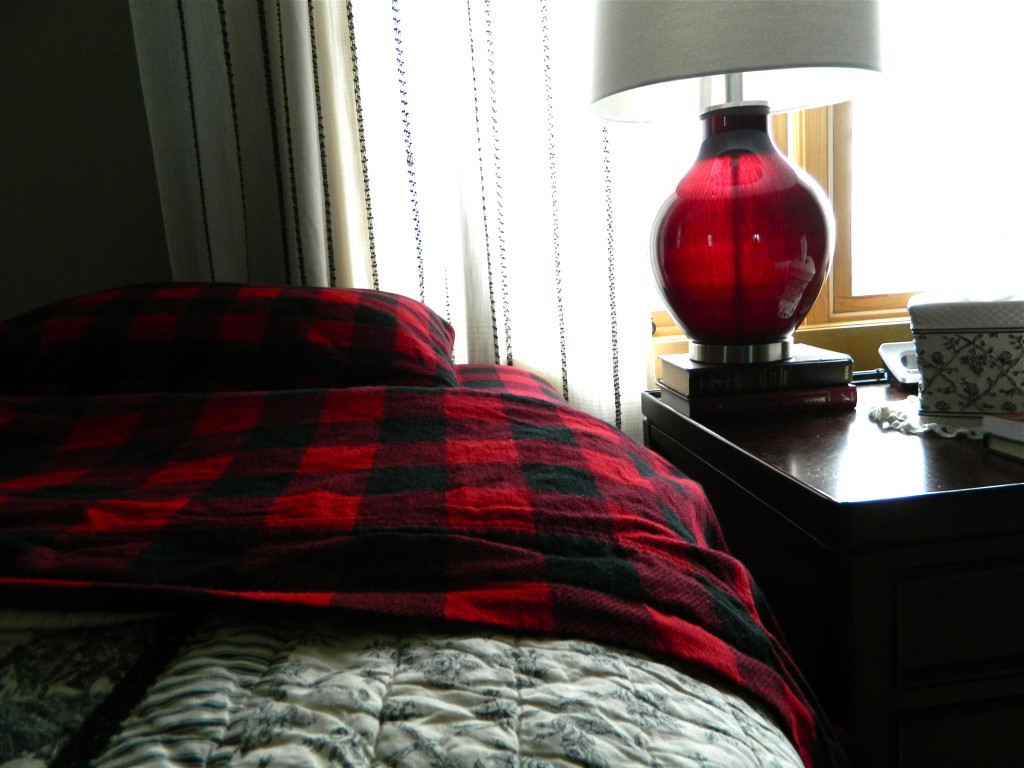 And we normally have plain white shades on our dining room chandelier (maybe it's more like a hanging light — chandelier sounds fancier than it really is…), but for a richer, darker touch, we now have these:
And I love to put a buttery piece of Scottish shortbread on one of these small plates and sit down to enjoy it with a hot cup of tea: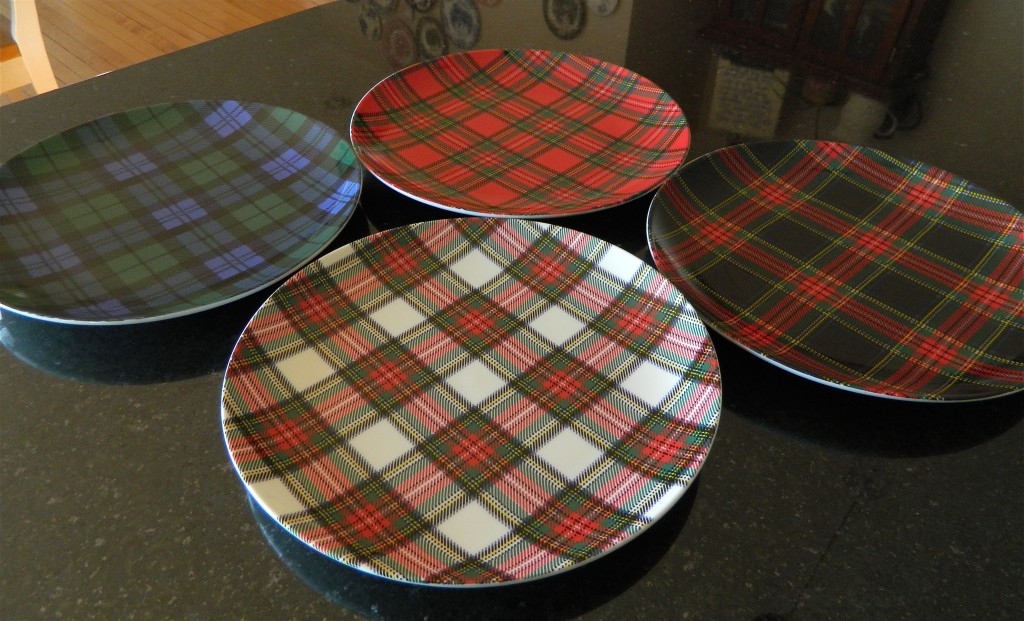 There's more. But I don't think I'll line up all my long, flannel nightgowns and take a picture of those just yet. I will someday though. It's inevitable…when you're mad about plaid.