How I hang my scarves
I like to wear scarves now and then and have received many as beautiful gifts. I've tried several ways to store them over the years, from tying them on hangers like this, and folding them neatly in drawers. I knew I didn't want something like this scarf hanger, because the scarves would lay on top of each other and wouldn't be as easily accessible.
I searched around for a while online to find just what I wanted, and these little individual hangers are what I settled on: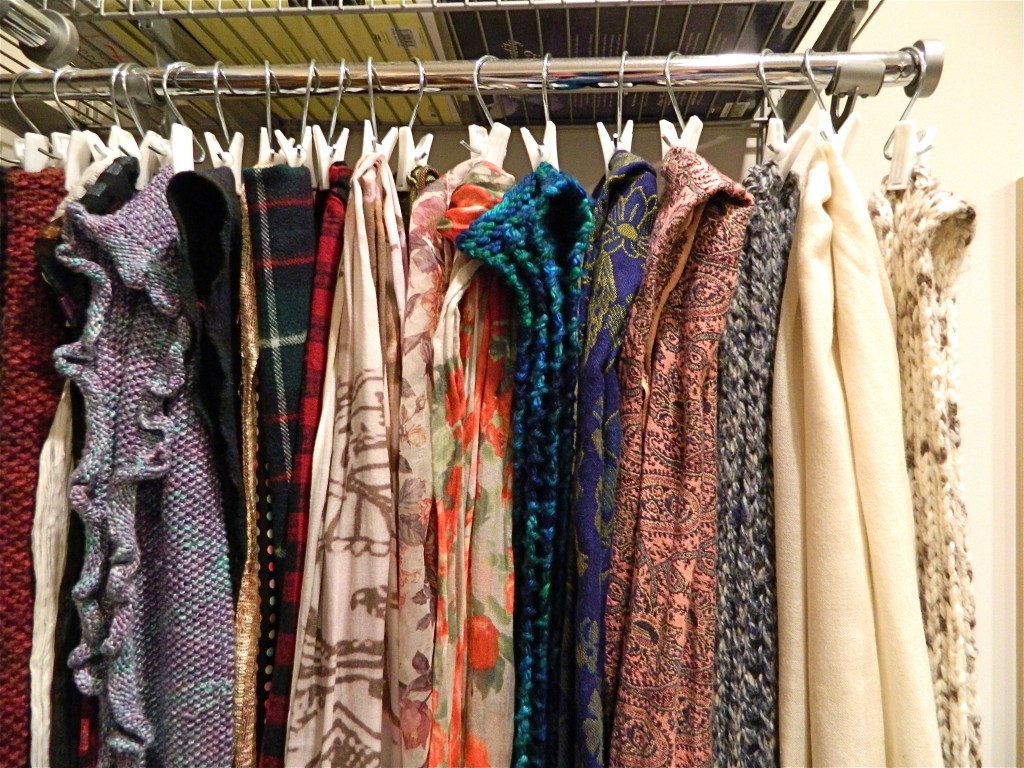 They're perfect. I like that they're all separate and can be slid across a closet pole just like other garments. This was just a part of our closet where shirts would have been hung, and I decided it would be my scarf rack.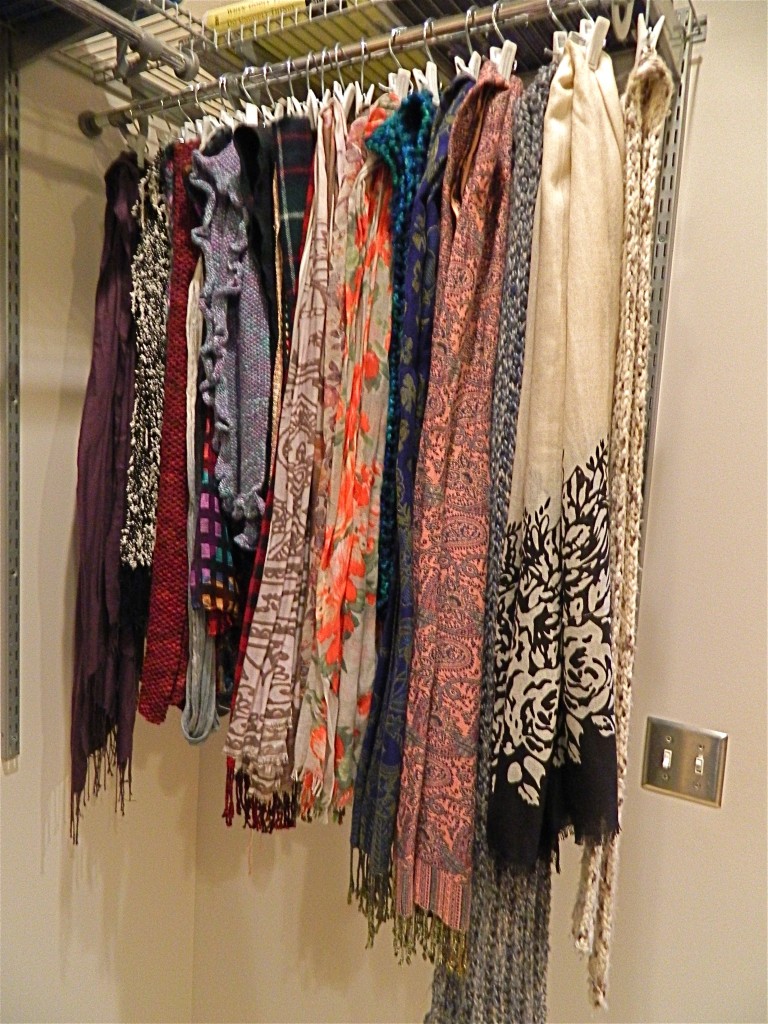 These aren't the best photos — the light in the closet is high and rather dim for photography. There is absolutely no orange on any scarf, in spite of what you see. It's really a delightful coral color. (You can click to enlarge them.)
When I glance at my scarves I see Diane, Kay, Sharon, Carolyn, Sara, and Scotland…
And here's a really neat video about how to tie a scarf 25 ways in 4.5 minutes. It's fun to watch. The two ties I do most often are called The European Loop and The Magic Trick.
Do you like to wear scarves? How do you store yours?