Fun with Maggie Magformer
I'm always looking for interesting toys to have around for my grandchildren. I've learned to not choose puzzles with many pieces, and so far dolls haven't been their favorites. Legos and Magformers are the ones most of them gravitate toward, and I really like the Magformers myself. They're colorful magnetic geometric shapes that can be used to build simple things like castles and balls and towers and bridges. During a recent visit to our house, I took some photos to document how much three year-old Little Gleegirl likes to play with them.
In the first shot below, she's building Big Ben.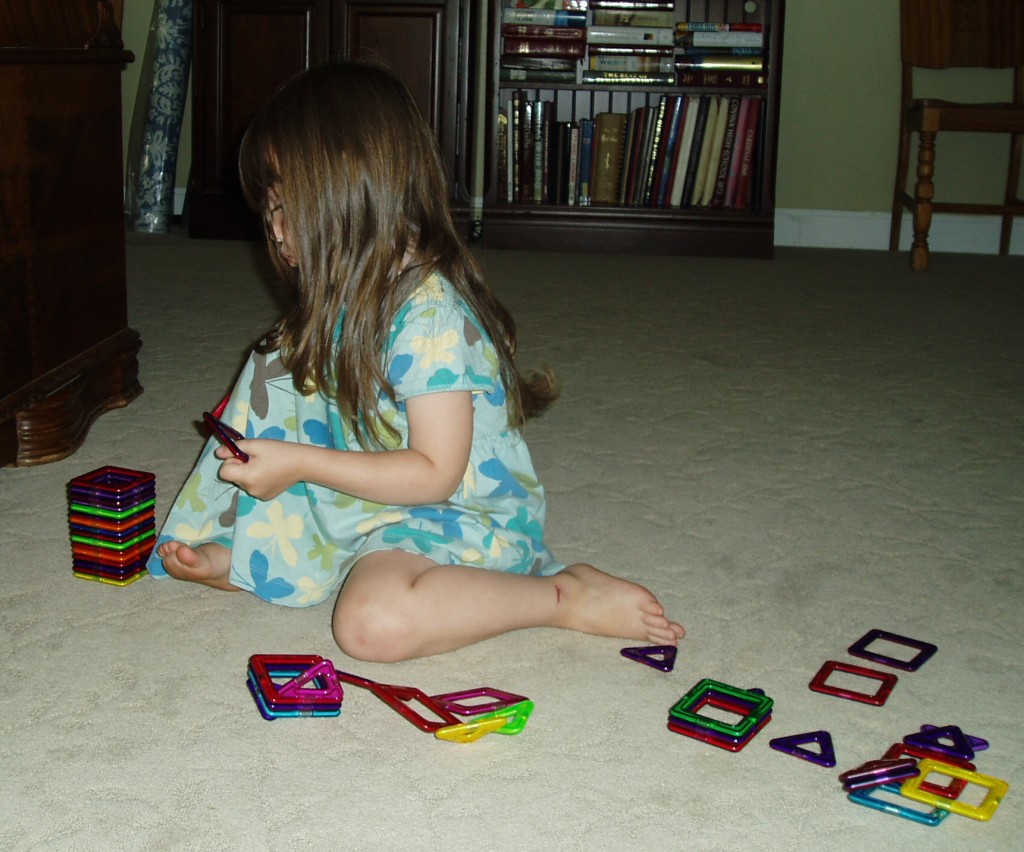 Now she's working on the cube that will make Big Ben's clock face.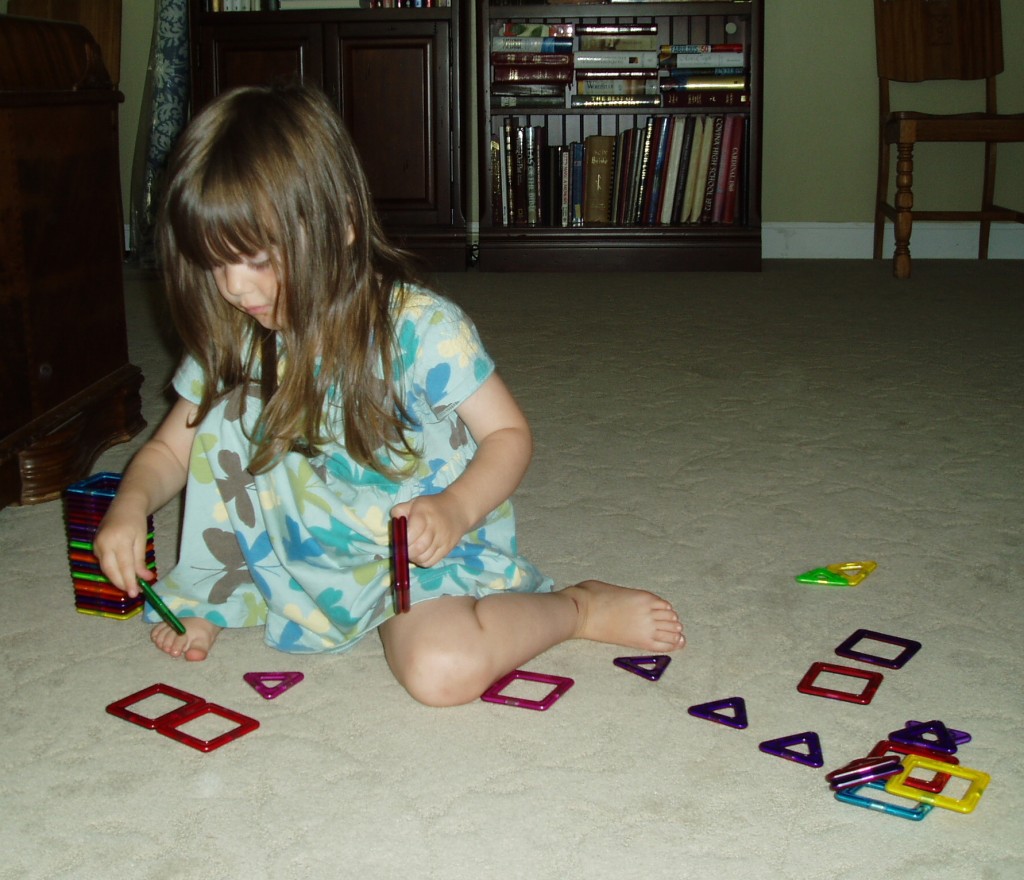 She knows it takes six squares to make a cube.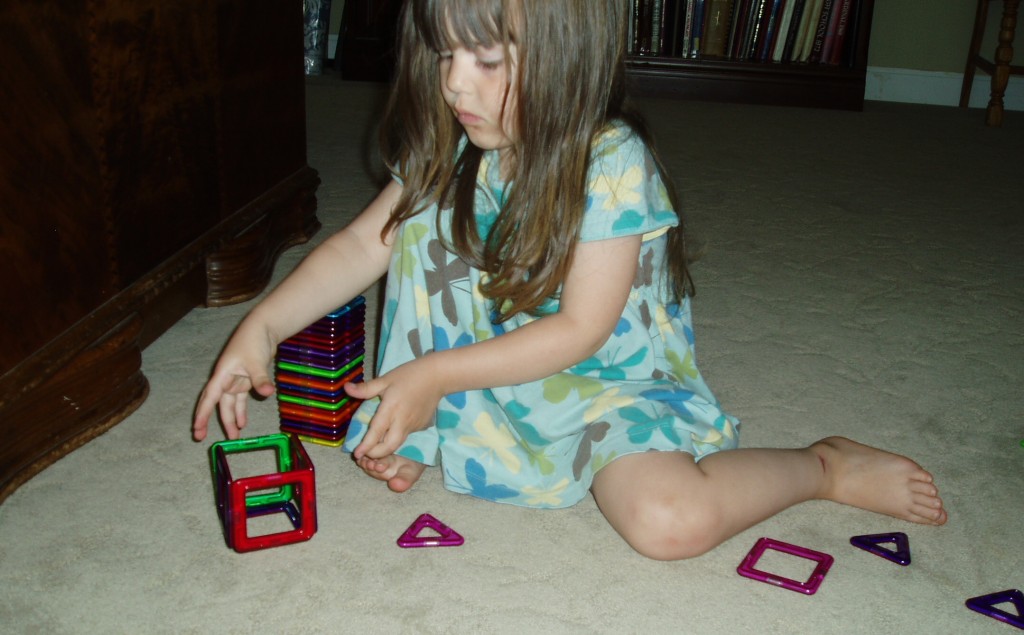 Now she's looking for the triangles to make the peak.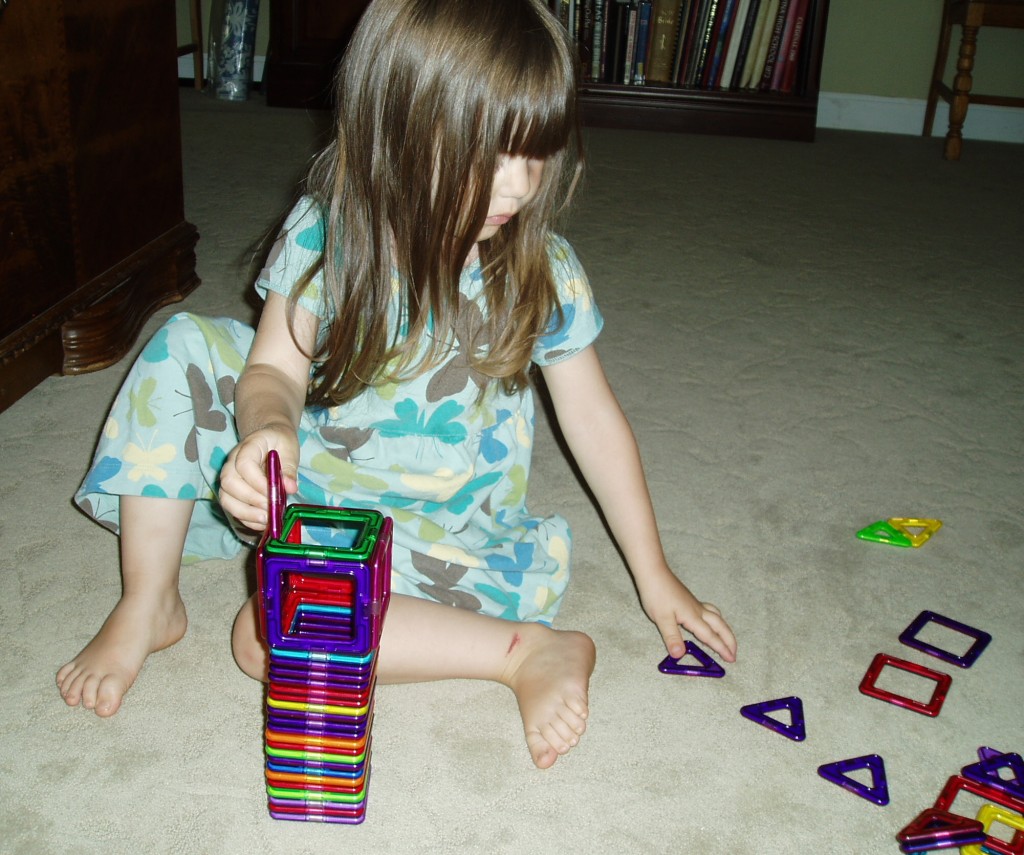 Almost done….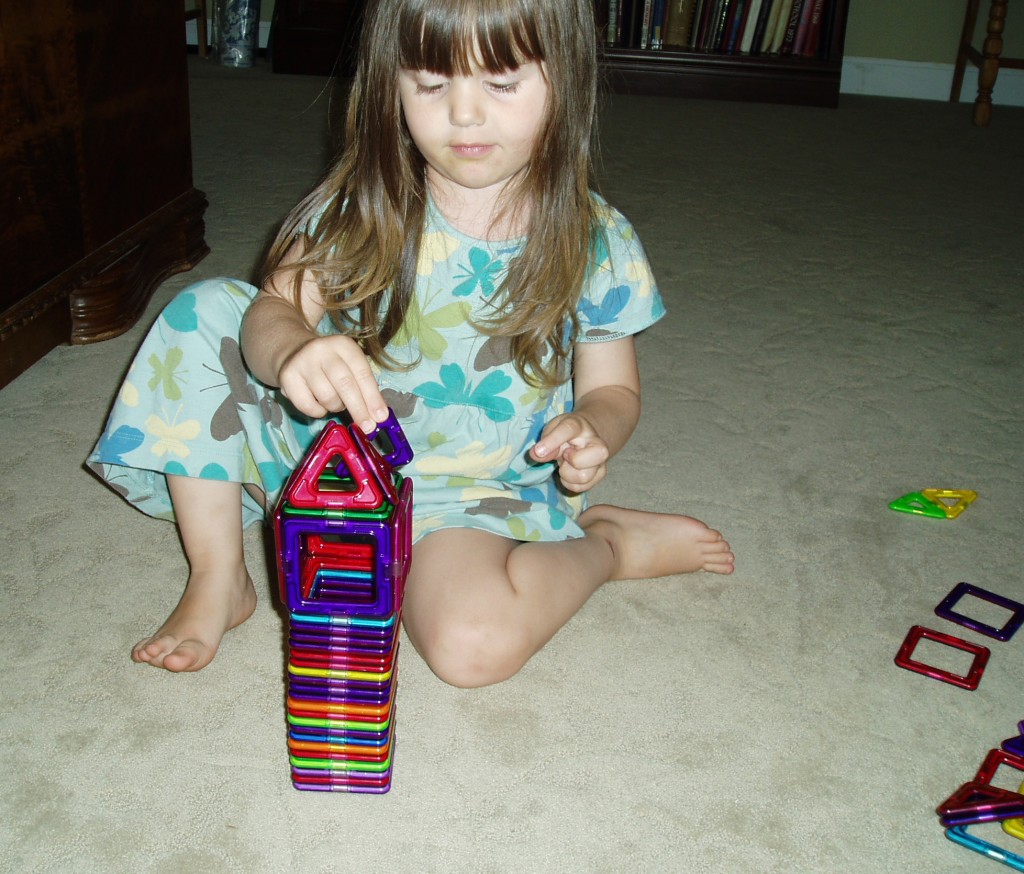 She likes to run around the house to show anyone who'll look that she made Big Ben with the Magformers. She has no idea what or where Big Ben is, but she gets pretty happy when she's finished with it.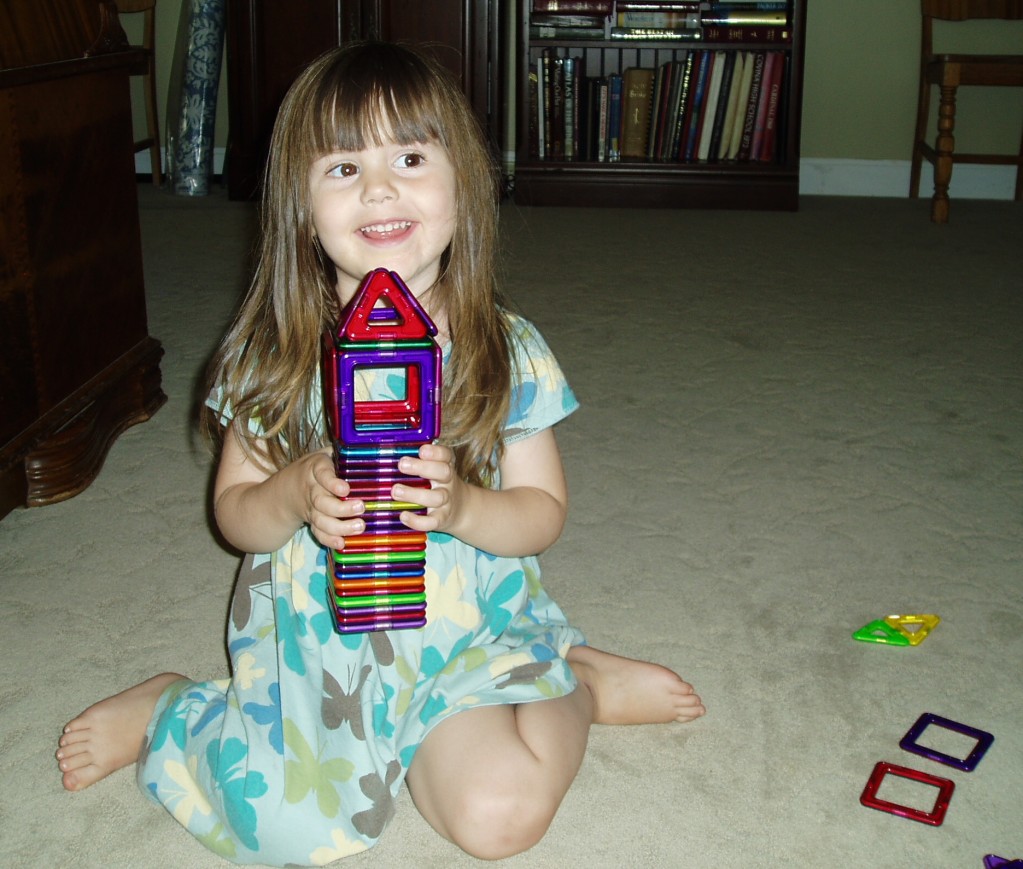 Next project: a Magformer ball.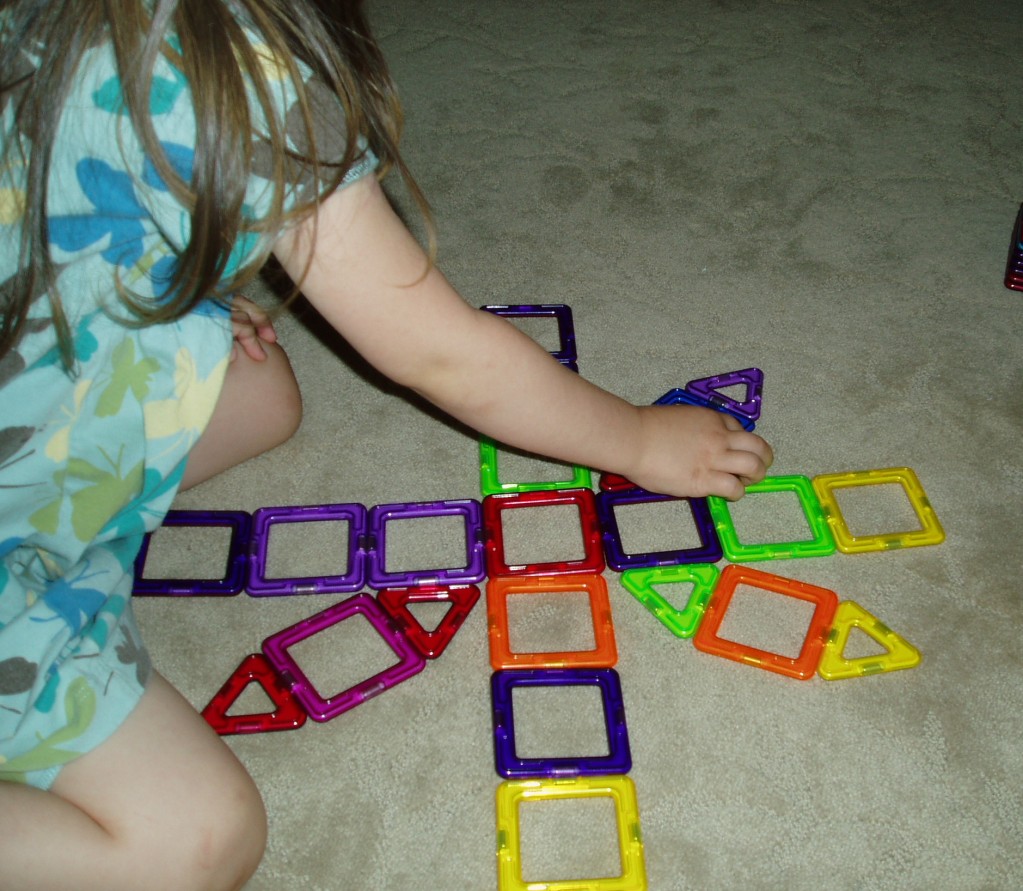 I think she's pretty thrilled with her creation.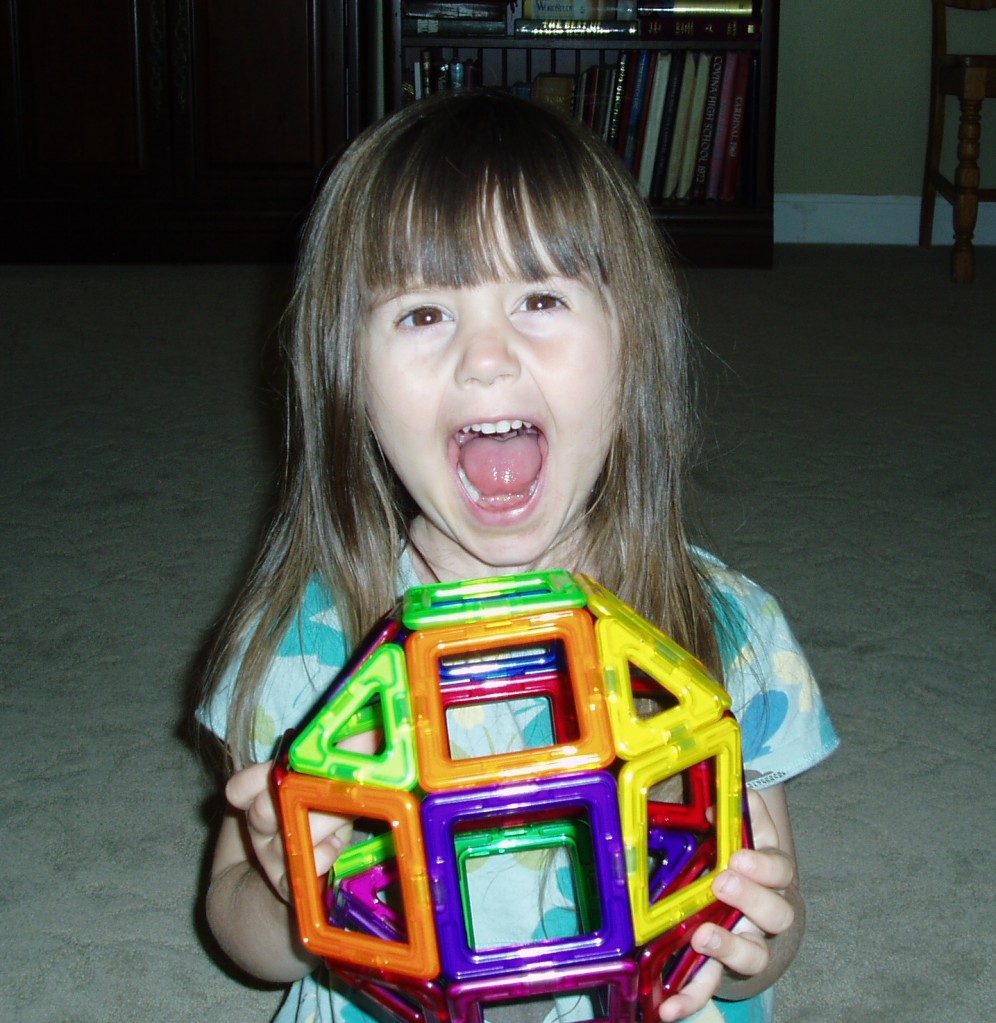 If you have little ones in your life and need an idea for a new toy gift, you might want to get a Magformer set. All seven of my little sweethearts love them.