Friday Favorites
These favorites of mine have nothing to do with Friday, especially since today is Monday. I like these things every day of the week, or at least almost every day of the week. It's just that I rarely pass up a chance to employ a little alliteration, so Friday Favorites it is. Even though, as I said, today is Monday.
I know. Don't ask.
I've said this before but it might be worth repeating — Honeycrisp apples are my favorite apple. They're pricey right now since the season is over, but I buy them anyway. Crisp, juicy, and tart-sweet, I eat one of these every day, sometimes paired with a slice of Swiss cheese, or a dollop of peanut butter. What is your favorite apple?
I'm always on the lookout for a brand of pen I can latch onto and call my own. I need a pen with a large point — fine point pens don't glide smoothly or quickly enough for me. This pen by Bic is called Velocity and it's my current choice. It does leave the occasional blob of ink because the point is so large, and I'm not crazy about that. If I find another one that writes this well and is blobless, I'll make the switch. Do pens make a difference to you? If so, what pen do you prefer?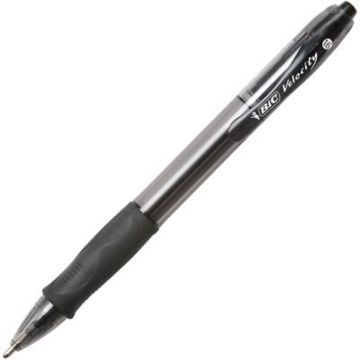 This is my favorite peanut butter, and I eat some every day. Sometimes I just put some Smucker's on my Honeycrisp apple slices, other times I spread a little peanut butter on toast. This is the kind that comes separated, and you have to stir and stir the oil and the ground peanuts together very well before you can use it. My OCD method is this: stir carefully and deeply over and over with a butter knife, making sure you don't displace any oil so it runs down the side of the jar. I hate that. After you stir and fold and stir and fold, then you replace the lid snugly and store it upside down in the refrigerator overnight. Then the next day you can turn the jar back over and you're good to go. Do you like peanut butter? What kind do you buy?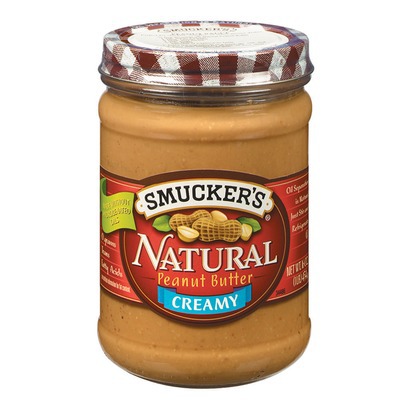 I'm not much of a makeup person. I do wear it when I'm going out someplace fancy, but even then I don't wear nearly as much as I did when I was young. A lot for me these days would be concealer, a touch of eye shadow, soft liner, eyebrow pencil, mascara and lip gloss. That much would make me feel a bit clownish, even though I'm sparing when I apply it. Most days I just use eyebrow pencil (because looking like a Caucasian Whoopi Goldberg is not something I aspire to in my old age), lip gloss and Estee Lauder finishing powder. It's translucent, and it softens the ruddiness that has crept into my fair skin after a dozen or two blistering sunburns when I was a teen. This finishing powder is hardly noticeable, but I notice a difference when I wear it. Do you wear makeup every day or just occasionally? Or not at all? If you do wear cosmetics, what two or three products do you wear most often?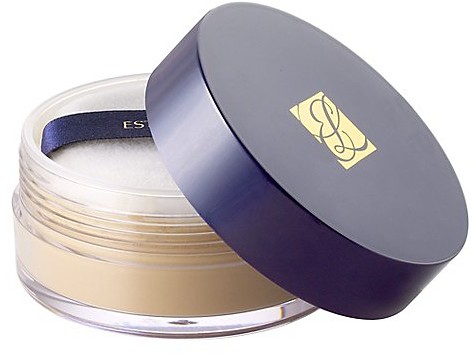 About eight years ago my optometrist did a little test on my eyes to see how my tear production was going. I figured the ducts were just fine since shedding tears could be an almost daily thing for me. Open my Bible, cry. Read a greeting card, cry. See the below zero temperatures outside, cry. Walk on my wonky right knee, cry. See my husband declining, cry. Think of God's many blessings, cry. Read a loving text from a friend, cry. (In fact, our family had a little joke about my mother's propensity for crying about happy and sad things, and we used to sing this song from Sesame Street to her and it would make us all crack up. Now I think the song could apply to me.) Anyway, my eye doctor said my eyes were not making an adequate amount of tears and asked me if I'd experienced dry eyes of late. It made me ponder, and it hit me that when I get up to go to the bathroom in the middle of the night and my eyelids are stuck to my gritty eyeballs, that could be a tear production problem. So now I use Systane, and it's a Godsend. I especially need it at night, and have learned to put a drop in each eye if I wake up to go potty, or to tell Michael he's only dreaming, or to move Mildred away from behind my knees.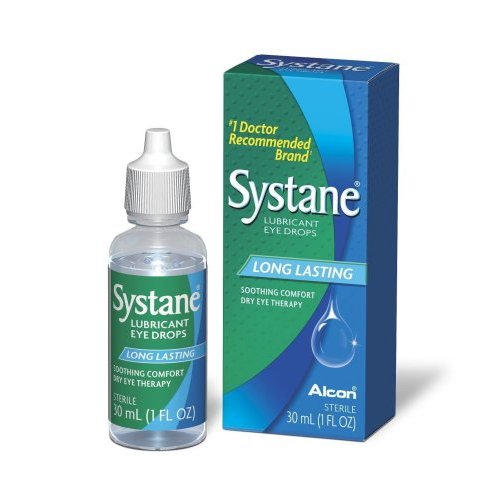 I've been using Norwex Antibacterial cleaning cloths for about six weeks now and am totally sold. They actually kill bacteria because they have silver in them, rarely have to be washed, and enable the user to clean household surfaces with only hot water and no chemicals. If you don't know about Norwex (and I don't sell the products), try watching a couple of demonstration videos on youtube — they're easy to find.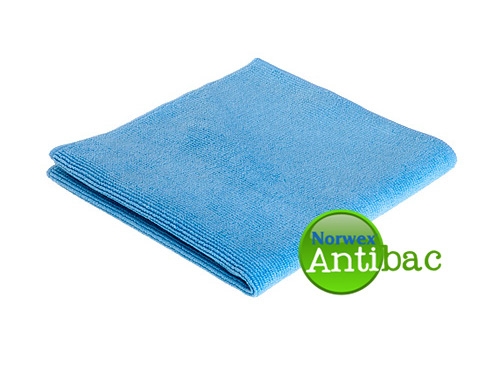 This is my favorite lip gloss. Or I guess it's lip balm by C.O. Bigelow. I've used a lot of lip glosses over the years (I remember the first I was ever allowed to use when I was about 12 — it was called Yardley Pot o' Gloss — anyone remember that?) This one is not too thick and sticky, not too liquidy. Do you use lip gloss? If you do, what's your favorite?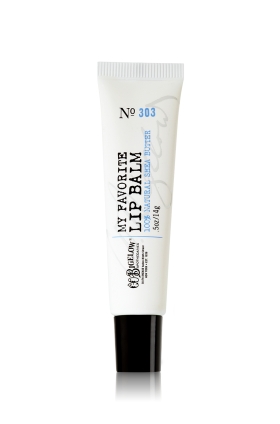 And this is one of my favorite things to do….to get away for a weekend with my husband to a cabin on one of Minnesota's 30,000 lakes. These cabins below are where Michael and I are going very soon, just for a short break. They'll look a little different than they do in the photo…there will be snow on the roofs and the lake will be frozen over, but we plan on mostly staying inside anyway. We'll enjoy the fireplace, the quiet beauty all around us, sleeping in past 5:50 a.m., and maybe I'll take a book. Ha. No maybe about it.  🙂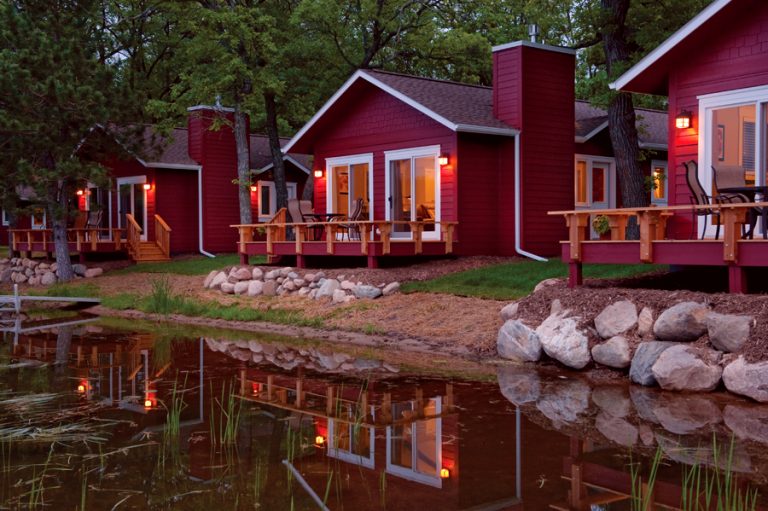 And lastly, this is my favorite baby. Her name is Louisa and she's my eighth grandchild. Can you believe that sweet grin of hers? Do you have a favorite baby in your life? I'd love to know about him/her!
And now, to my favorite blog readers, I wish you a joyful week full of some of your favorite things!