Feb. 5, 2015 – We Marveled
One year ago today, after Michael had been hospitalized for two nights, we received the news from his neurologist that his second CT scan revealed a massive stroke on the left side of his brain that he would not recover from. In spite of that news and all the tears and heaviness that fell over us that day, God gave us reason to marvel at His goodness. I will never forget what happened that evening. Below is my account of that day.
Thursday, February 5, 2015:
Almost three whole days had passed since Michael had a small seizure and lapsed into unconsciousness, and I wondered what this day, Thursday, would bring. I knew he would be given another CAT scan sometime during the morning, and I was anxious to see what, if anything, would be revealed. The first CAT scan had been clear, why wouldn't this one be?
When I arrived in Michael's room in the neurology wing on the fourth floor of the hospital, his sister Patty was already there, and his two oldest daughters Buffy and Daphne, truly stellar young women who have taught me a lot about love, had driven up from their homes and families in southern Minnesota the night before.
Michael had been wheeled to the CAT scan place early and was just being returned to his room when I arrived. His face looked more gaunt than the day before, partially because the only nourishment he was receiving was IV fluids, and also (we later learned) because of what was slowly happening in his brain. His jaw was much more relaxed and the clenching activity in his left hand had settled and eased a bit.
We did what we had done for days now — talked to him, rubbed him, said encouraging things, sat with long periods of silence, put tiny sips of water in his mouth by spoon and watched carefully for him to swallow. Thursday morning I could tell it was taking him a lot longer to swallow even 1/4 a teaspoon of water. He could no longer return my kiss, and he seemed to be more deeply unconscious than before. I asked one of the nurses who came in every hour to care for him if this was considered a coma, and it took a few seconds for her to consider and then answer, "Well, not quite. He's more stuporous, I'd say." I looked it up and could see the difference between the two, but I can't say it was encouraging to hear the term.
As I mentioned in an earlier post, Michael's neurologist did his rounds at night, so when another physician came in around 11:00 a.m. to tell us he had the results of that morning's CAT scan, I was relieved we could know then and not have to wait until after dinner time…but I did brace myself.
Dr. Evans quietly said that he did not have good news for us, and that the results of the scan clearly revealed that Michael had had a massive, ischemic stroke, affecting the entire left hemisphere of his brain. So yes, he had experienced a seizure on Monday morning while baking a cake with Josh at the veterans home, but the seizure was because something catastrophic had just happened in his brain, and a seizure with Todd's Paralysis was not what was going on.
The doctor very soberly told us why this stroke hadn't shown up on Monday night when the first CAT scan was done after Michael was brought to the ER. Maybe some of you know this already, but for those that don't, I'm going to share what we learned.
Hemorrhagic strokes are the kind when someone has a bleed in their brain. These kinds of strokes are often very painful, accompanied by what's sometimes called a "thunderclap headache" due to the sudden, almost unbearable pressure from the bleeding under the skull, and they always show up on a CAT scan.
Ischemic strokes are different — they are caused by a piece of plaque breaking off, usually from the carotid artery in the neck, and this bit of plaque flows in the bloodstream up toward the head and causes a blockage, stopping crucial blood supply to the brain. The result is dramatic, just as we saw in Michael because he could no longer respond to us, and over the next few days, brain tissue slowly dies. An ischemic stroke does not show up on a CAT scan right away because there's been no hemorrhagic bleed. But after a few days, a CAT scan will reveal an ischemic stroke because the affected brain tissue is now shadowed, looking slightly darker than the healthy brain tissue.
And, mercifully, an ischemic stroke is painless.
After I took a moment to let this all sink in, I asked Dr. Evans if there was any chance at all that Michael could recover from this stroke. He put his head down a little, and shook his head no.
I thanked Dr. Evans for forthrightly answering my questions, he expressed his condolences for the news he'd had to deliver, and he told us that Dr. McKee would be speaking with us that evening, giving us more information about what to expect. When the doctor left the room I took one look at Patty and burst into tears. I sat down in a chair, put my face in my hands, and cried wracking sobs as quietly as I could. Patty cried too.
Barring the most spectacular miracle we could imagine, this was it. Michael was not going to make it.
There's nothing I can say to describe how that forceful blow to my heart, mind and soul felt. I could reach for a Thesaurus and employ words like despairing and nightmarish, yet they only pale when compared to the realization that I was soon going to have to watch the light of my life go out. I still don't know any words that adequately convey that kind of almost-paralyzing grief. And yet, I knew in my heart that Parkinson's Disease and the more recent cruelty of Lewy Body Dementia was nothing Michael would want to return to. In the dark of night I had cried out to God many times to release Michael from the prison his body had become. I believed this was God's severe mercy for my beloved.
The next thing I did was blow my nose, pick up my cell phone and walk out of Michael's room, down the hall to a solarium/family waiting room with a view of Lake Superior, and I sat down on a couch and called my daughters, one by one. I don't remember all the details of what I told them because I think a grey fog of grief had already begun to settle over me, but I let them know what the CAT scan revealed, and that their daddy was going to die soon.
Within twenty minutes our son-in-law Chris was there with us, because of course Sharon had called him, sobbing, the second she and I had gotten off the phone. He immediately took the week off from work and said he would be there with us, and if I needed one thing or a hundred, he would do whatever I asked. Over the next hour, daughters and grandchildren, sons-in-law and friends streamed in, bringing their hugs, tears and prayers. Some of our daughters had asked for prayer for Michael through their Facebook accounts, and now a lot of people knew what had really happened to Michael, and also what was soon to come.
Two old friends, Chuck and Sally, called to ask if they could come and visit, and of course we were so happy when they arrived Thursday evening with a Bible and the strong presence of the Holy Spirit all about them. Michael had been unresponsive all day, and we knew officially why that was now. Chuck stood close to the head of Michael's bed and greeted him with a firm, loving touch, and said, "Michael, I'm going to read some scripture to you," as he opened to Psalm 91.
The crowded, yet quiet room listened as Chuck read aloud, "He who dwells in the shelter of the Most High will abide in the shadow of the Almighty. I will say to the Lord, 'My refuge and my fortress, my God, in whom I trust.'"
Chuck only got this far into the chapter when something exquisitely beautiful and breathtaking took place. Michael, who was completely unresponsive and whose brain was dying minute by minute, lifted his chin, opened his mouth and wailed, tears streaming out of his eyes and down the sides of his face, sob after sob escaping from his mouth. We were all struck by what was happening, and we knew Michael was responding to the scripture he had revered and read, loved and sang, countless times since he decided to follow Christ when he was 30 years old.
After this deep wave of emotion had washed over Michael, Chuck finished reading the Psalm out loud, and Michael continued to demonstrate all that evening that he could hear and understand what was being said all around him. The only way he could respond was with sobbing so plaintive and pure I felt like taking my shoes off or even putting my face straight down on the floor, it felt so sacred. He couldn't talk, open his eyes, do anything on command, but when he heard the conversation turn to his Savior Jesus, he cried. When the name of a dear friend was mentioned by someone in the back of the room, Michael heard that name and wailed again. Before Chuck and Sally left, Chuck leaned down over Michael and said, "Michael, look how much your family loves you." And his face contorted and his lips pulled back away from those beautiful teeth and the tears streamed….and even though some would have said it was an "ugly cry," it was beautiful. Absolutely full of beauty. We were almost speechless from the impact of witnessing something so precious. We were experiencing something we knew we'd never want to forget. We all knew that Michael's spirit was alive and well even as his body was rapidly failing, and he was responding to the things he knew were most important in all of life: Jesus, God's Word, and the people he loved.
For several hours, we were given the gift of seeing that beauty come forth intermittently when Michael actually smiled at something funny Sharon said to him, when other family members and friends recalled aloud special memories, and he would gasp and cry, tears streaming.
I wanted to stay as late into the night as possible so I could be with Michael, and be there when Dr. McKee made his rounds, but I finally gave up and went home around 7:00 p.m. Friends had come by to provide a nice dinner to our Fosters, to tend to our dogs, and I had much to do and consider. I must have just missed Dr. McKee at St. Luke's because he called me at home around 7:30 to tell me he had read the CAT scan and it was even more dire than Dr. Evans had reported. I guess a neurologist sees more in a brain scan than a regular physician, and Dr. McKee all but told me that the damage to Michael's brain had put him in a near-vegetative state.
I asked the doctor how long someone usually lived with this kind of ischemic stroke, and he answered, "Well, the textbooks say four to five days, and I have seen a few people live up to eight or nine days. But the average is about a week." I quickly did the math in my head and felt my heart race a bit when I figured that Michael was getting close to the fourth day. I knew I had to bring him home. I told Dr. McKee, and he gently encouraged me to move him to hospice in the hospital, inferring that it would be much easier on me, but I wanted Michael in his own house once more. Dr. McKee said that he would put in the order for hospice home care right away, and he felt hopeful that everything could be arranged for Michael to come home the next day, Friday.
When I went to bed that night, even in my utter exhaustion and sorrow I felt a sense of urgency, and also a strange sense of being untethered, all mixed together. I thought of the passage in 2 Corinthians which I had read to Michael many times in the past year, and knew these words were for us now, more than ever: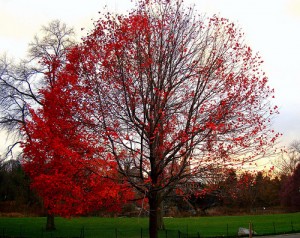 "Therefore we do not despair, but even if our physical body is wearing away, our inner person is being renewed day by day. 
For our momentary, light suffering is producing for us an eternal weight of glory far beyond all comparison because we are not looking at what can be seen but at what cannot be seen. For what can be seen is temporary, but what cannot be seen is eternal.
For we know that if our earthly house, the tent we live in, is dismantled, we have a building from God, a house not built by human hands, that is eternal in the heavens. For in this earthly house we groan, because we desire to put on our heavenly dwelling, if indeed, after we have put on our heavenly house, we will not be found naked. For we groan while we are in this tent, since we are weighed down, because we do not want to be unclothed, but clothed, so that what is mortal may be swallowed up by life."   2 Corinthians 4:16 – 5:4, New English Translation.

My dear Michael was groaning with the burden of his earthly house. And what was mortal — his hard-working, made-of-flesh-and-blood, precious body, was getting ready to be swallowed up by life. Real, eternal life. Life with Christ.
A white robe. A loud voice with which to praise his God at the top of his lungs again. A new, glorious body that would never again know sickness. True freedom and joy. The magnificence of heaven. The face to face meeting with Jesus, whom he had loved and trusted for thirty-five years.
All this was just days away.
For Michael, I rejoiced. For myself and our family, I prayed that God would help us walk with courage through the door of grief we were approaching, and that we wouldn't miss one single thing the Lord had planned for us.