Dazzling Autumn
You know you're doing too much when you forget that on the same day, someone is coming over to your house at 9:00 a.m. and you have an important meeting at 11:30 a.m. That's what I did today — forgot both of those things. Thankfully these oversights aren't going to wreck my life, but it sort of shocked me that I would forget two things in one day. I guess I need to be checking my calendar six times daily or something.
Tonight when I get up at 3:15 a.m. to go to the bathroom as I always seem to do, I just might creep down the hall to my office and check my calendar then too. Better that than forget two things tomorrow!
I have had two posts with lots of pictures in the works — one about my grandchildren and their first days of school, and the other about my recent trip to Colorado to spend time in a mountain cabin with my oldest friend Denel. But I'm still not done with those posts.
So instead I will put up some photos I took yesterday when Michael and I went on a beautiful Sunday drive.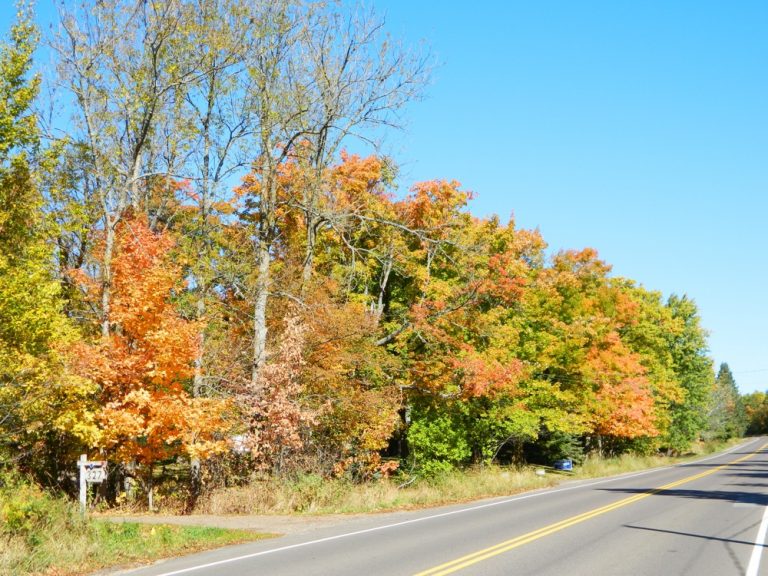 The photo below was taken at our local Polish cemetery:
We love to drive through cemeteries…do you?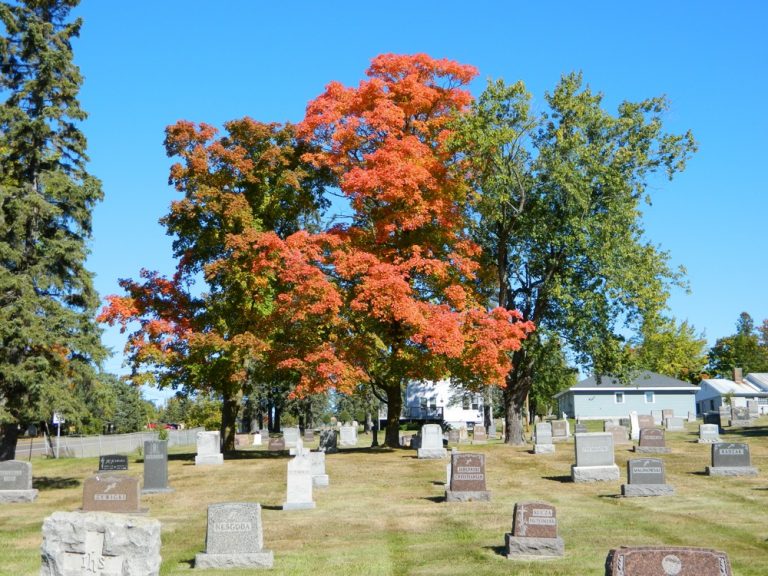 Dazzling!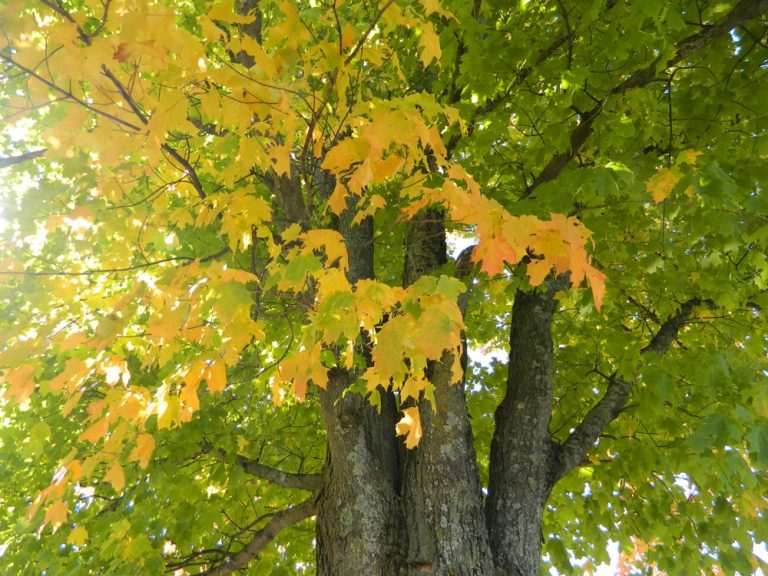 I never get tired of the fall colors we see year after year! I still oooh and aaah over them like each tree ablaze is the first one I've ever seen.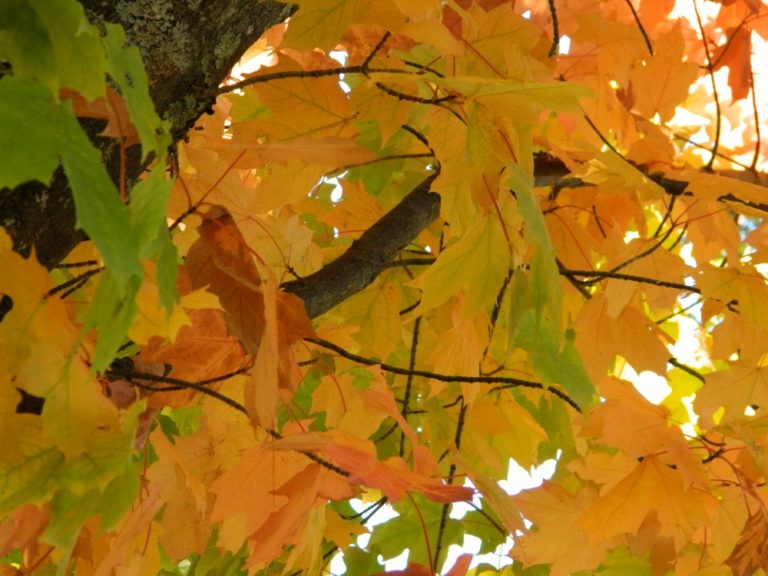 This picture below was taken on the way home. We drive down this street and turn left, right about where you see the car at the bottom of the hill.
We love living so close to Lake Superior.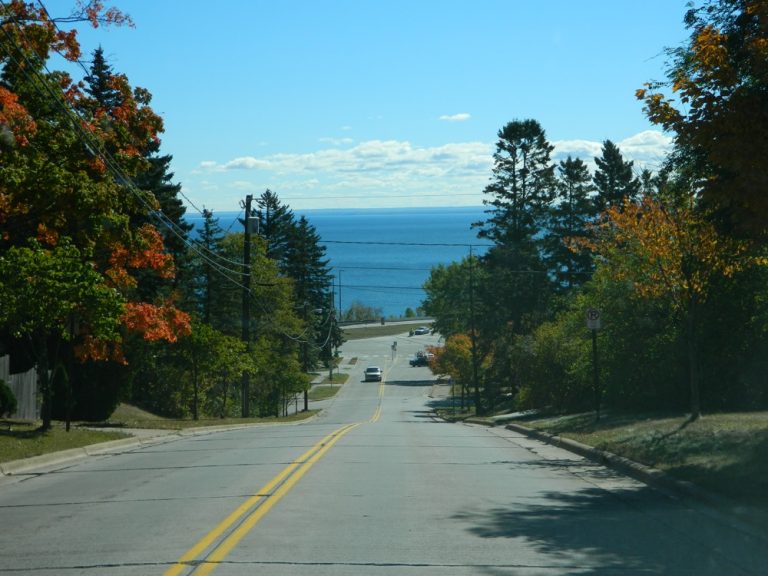 How does the arrival of autumn change your everyday life, if it does?
A couple of ways it changes my life are: 1) there is chili simmering on the stove this very minute, 2) I wore a longer sleeved tunic today, and 3) the furnace went on this morning before we got up. It was 36 degrees on our deck.
Thank you for stopping by…I'm praying that you and I experience and respond to God's love for each one of us this week,