Cooler By the Lake
I put my knitting away all last summer and fall, and now since the weather is so cold it seems like the right time to take it out again. I'm still a total beginner, and have not ventured beyond making scarves. I hope to try something more complicated from a pattern someday, but for now I guess making my sixth or seventh scarf is just fine.
In the evenings after dinner Michael likes for me to watch television with him, so we've been enjoying a few BBC series lately, and a movie or two. I've been picking up my knitting then, and it feels like I'm being a bit productive instead of being a couch potato.
Some of the things we've been watching are this version of Dickens' Little Dorrit, which I loved. It took us a while to get into it and really like it, but it was worth persevering through. We're also watching the series "All Creatures Great and Small" again, and it gives us the itch to go to England. Sometimes I actually think we should try a second trip and other times I'm not so sure. But watching anything in Yorkshire makes me think we might.
My friend Diane texted me recently and told us to watch the movie Bernie with Jack Black. We watched it Thursday. It's a true story and I'm still thinking about it. Have any of you watched Lars and the Real Girl? That was another one Diane told me about, and when Michael and I sat down to watch, at first I wasn't sure I would care for it. But I ended up being so touched by it, and have recommended it to several people. Very quirky though! And last night we watched 84 Charing Cross Road and I liked it. Michael thought it was a little boring, but I thought it was worth watching. What have you seen recently that you would recommend?
Anyway, here's the scarf I'm knitting.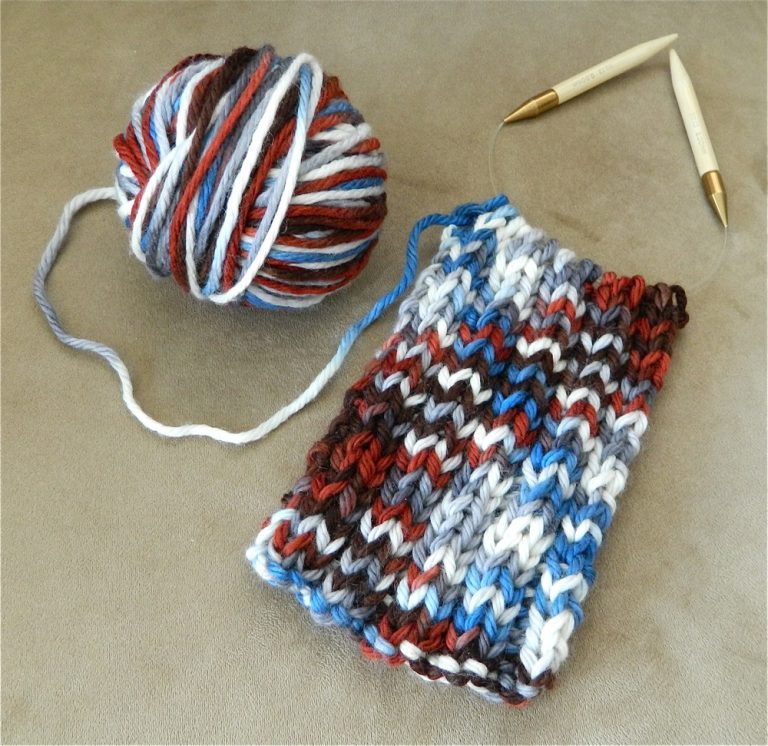 The yarn is from the yarn company my daughter started and eventually sold, Three Irish Girls, and the colorway is "Cooler By the Lake." A while back our city was visited by the King and Queen of Norway, and in honor of their arrival Sharon designed several colorways that represent notable parts of our city. The yarn was presented to the King and Queen, and then Sharon made it available later as limited editions. This yarn was dyed to look like a prominent tourist attraction in our harbor, the William A. Irvin ore boat and surroundings.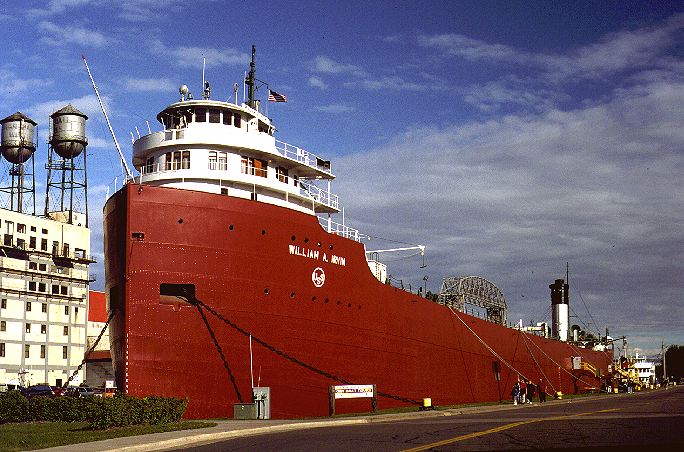 See the rusty/brownish color of the ship's hull? And the gorgeous blue sky? And if you look you can see another of our landmarks, the gray Aerial Bridge right behind the ship to the left of the smokestack. Sharon combined these colors to make this colorway, and I think it's unique and lovely.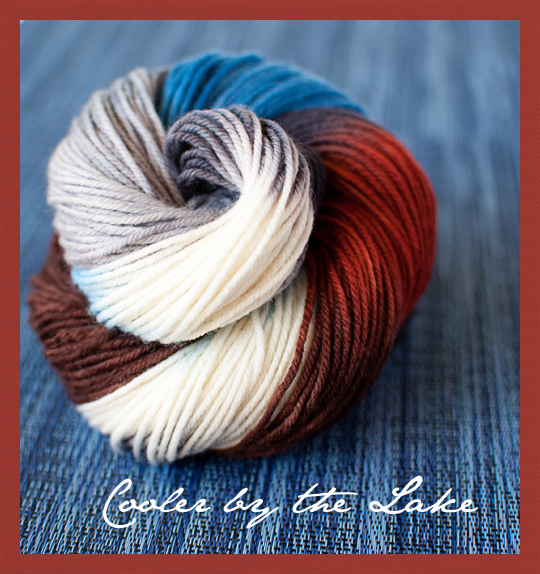 I think it has a masculine look to it, but I won't hesitate to wear this scarf if I end up keeping it for myself. Here's another peek at the yarn that shows a bit more of the gray: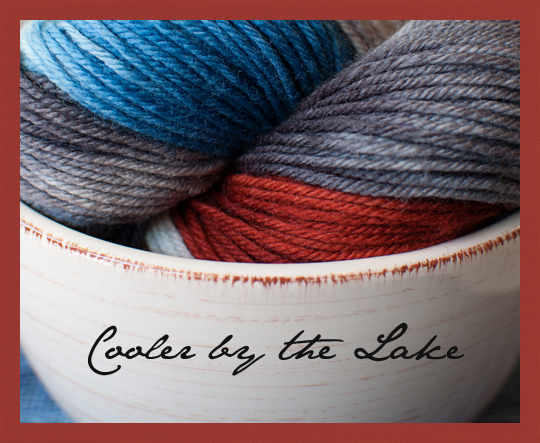 And the phrase "cooler by the Lake" is one heard a lot around here. Lake Superior has a tempering effect on the weather in Northeastern Minnesota, usually making the temps cooler by the Lake in the summertime, and a bit warmer in the winter.
If you would like to see the other colorways Sharon designed for the royals, you can click here to see photos.
Do you work on anything creative or crafty in the winter time? If so, what is it? If you would like to send me a photo of your project/s I'll post it here too.
Have a blessed weekend…