Chalkboard Wall Update
I've been adding words to our dining room chalkboard wall these past couple of weeks, attributes of God to remind me daily of what my heavenly Father is like. As I've said before, I preach to myself on this wall. I might be preparing lunches behind the kitchen counter and I'll glance across the dining room and see that "God is the lifter of my head" or that "God is near," and I love pondering what that means for me at that very moment. Sometimes this wall inspires praise and prayer.
Thanks to those of you who shared ideas — you might see some of what you suggested here.
And there's space on the edge for more: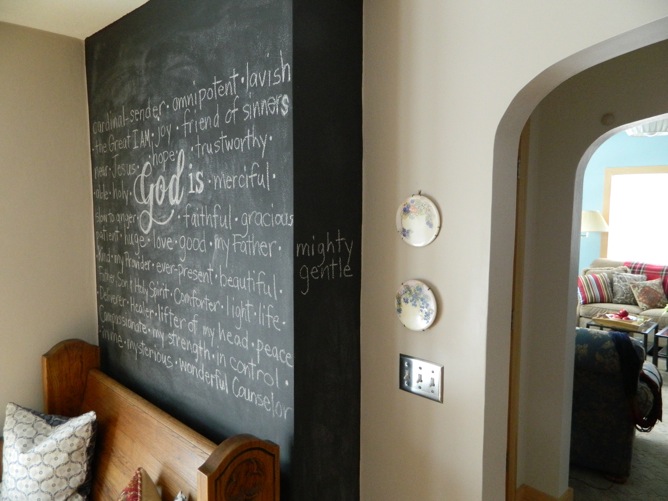 Today I am so thankful that our God is mighty and gentle.
I'll keep adding words to this wall throughout the year, hopefully, until the whole wall is full. And then I might just keep them there for a good long time.
I pray you have a blessed week, dear friends and family!