Cardinal Caption Contest
I included this terrific photo in a recent blog post, and now here it is again. My friend Ember in England sent it to me because she knows how much I like cardinals, and what they signify to me.
It has been a very long while since I've had a bloggy giveaway, and I think it's about time. If you'd like to see the last caption contest I had, click here.
Take a look at this male cardinal below. Doesn't he look like he's saying something? Or that he has something important on his mind?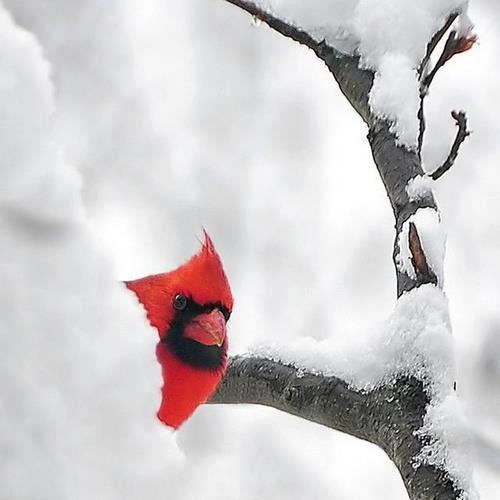 Tell me what you think he's saying/thinking, what the caption to this photo should be, and if you're the winner, I'll send you a gift! It might be a book, it might be a CD, it might be something yummy to eat. But I promise it will be good.  🙂
Wi-cheer! Wi-cheer! Purty! Purty! (That's what a cardinal call sounds like to me…click here for a real recording of one.)
I look forward to seeing what you all come up with, and the winner will be announced on Monday, December 31st!