"Beyond Excited"
My five year-old granddaughter Louisa has been wiggling a loose tooth for a long time, and has been anxiously waiting for it to come out.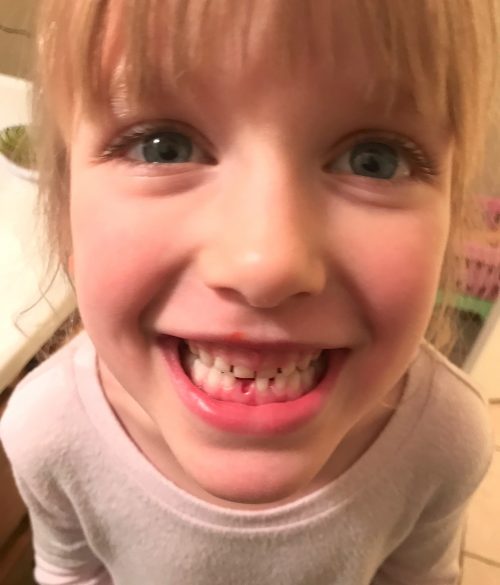 This is the first tooth she's ever lost, and Sharon texted me with this picture yesterday and said Weezer was "beyond excited" to finally be able to put something under the pillow for the Tooth Fairy. (In case you didn't know, the Tooth Fairy's name is Fluora.)
This little grin made my day, and I thought you might like to see it too.
I always try to be done with my Christmas preparations by November 30th each year, so I can spend December quietly, gratefully and peacefully pondering what the birth of Jesus means in my life. This year I did not achieve all of that, and even today I was wrapping gifts and mailing things. I yearn for a Christmas season when purchased gifts are not part of the plan. I'm a terrible shopper and I don't need anything myself, so each year can be a struggle.
Anyway, I hope your Christmas is blessed — may you have some joy, some peace, some love, some family, some friends, some food, some hope and some rest.
Thank you for reading,