Beauty, beauty, everywhere
I love watching my daughters use the creative gifts they've been given. My mom was an unbelievably creative person, extremely musical and artistic, such a quick study when it came to making something beautiful with her hands. I've heard that creativity often skips a generation and that might be true in our family's case.
Sharon is my oldest, and is an in-demand photographer whose gorgeous photos make me marvel and gasp. Here's a (partial) picture of her, gently positioning a sleeping newborn girl for some sure-to-be heirloom pictures her family will love forever.
Sharon takes wonderful family and graduation photos too, but folks around here call her "The Baby Whisperer."
Carolyn is my middle daughter, and here's a photo of her playing Salvation Army officer Sarah Brown in our local playhouse's current musical production of Guys and Dolls. This was in our local paper.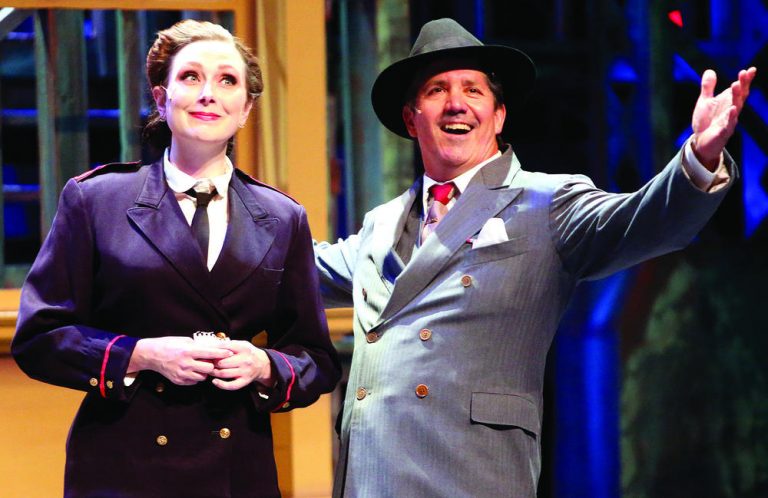 Our family went to see the play last week and Carolyn had us practically rolling on the floor, she was so funny. She can also sing beautifully, like an angel, and has been the lead in many plays since she was in high school.
Sara is my youngest, and she has an almost-effortless way with flowers. This is a photo of her wearing a floral crown she created, photographed by Sharon: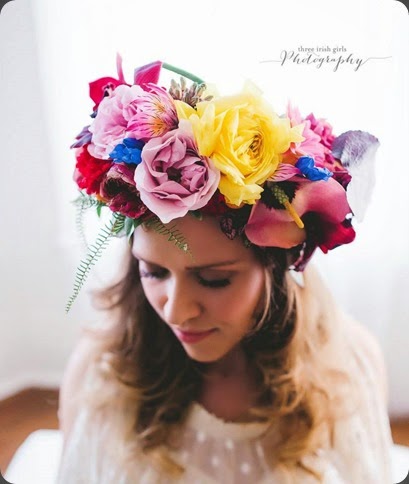 As I've said before, it's so nice to have a florist in the house. It's not unusual for me to wake up in the morning to something new on the table, and here's what I found this week:
These flowers were left over from an order Sara was working on — aren't they breathtaking?
Watching my daughters use their giftings to add beauty to this world is one of my greatest joys.