And these are only some of them…
I love decorative pillows. I like solid color couches and beds that are dressed up with colorful pillows with different prints. I like plaids and florals paired, buffalo checks and toiles, solids and different shapes and styles. I think throw pillows add texture, richness and whimsy to a room. It would not be out of my decorating realm to get a Schnauzer pillow one day, either. Something super classy, like this. 🙂
Here is what the pillows on my bed look like this week — and there are three or four more I didn't grab:
I think I might have to put a schematic drawing in my nightstand, to help me remember how they should be placed. I like them just so. Although this is not my favorite arrangement.
And here's little Phoebe the parakeet, who is the house chatterbox and flibbertigibbet.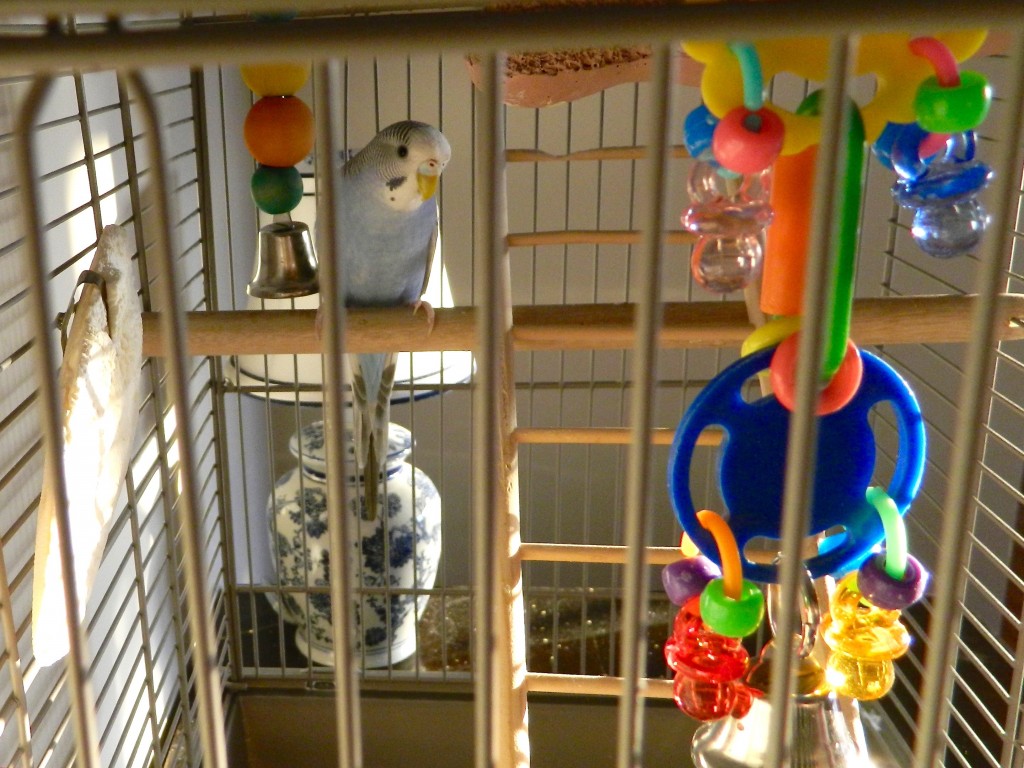 She's wishing everyone a good weekend, even though we're all going to lose an hour of sleep on Saturday night.