A Momentous Year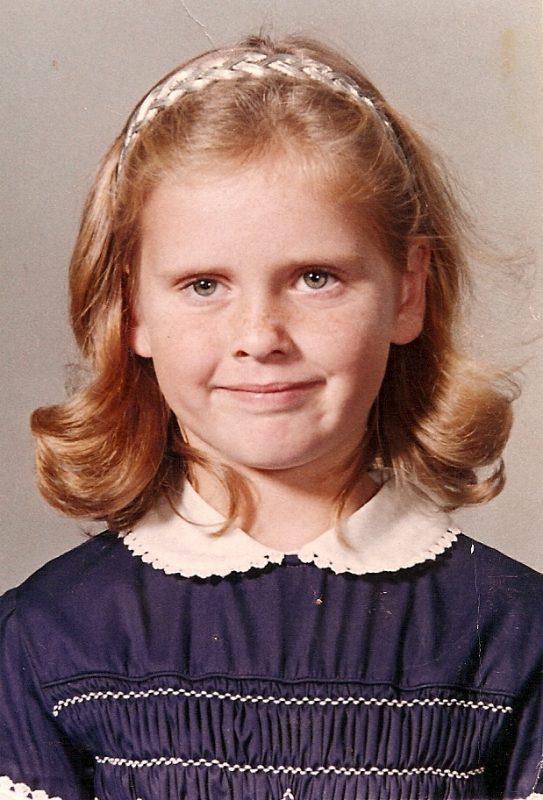 From the archives….
The year I turned seven was a momentous year in my life. In good ways and in bad, 1964-5 shaped my youth in ways that still affect me today.
This is my second grade school picture from Workman Avenue Elementary School in Southern California. I was in Mrs. Lokken's class. Several really important things happened there.
First, I learned that contrary to what my parents had been told by Mrs. Weber, my first grade teacher, I did indeed have some academic potential after all. Who knew? Apparently not Mrs. Weber. I still have all my report cards from elementary school. I keep them in a file that's labeled "report cards" in my filing cabinet. In first grade I got straight C's. In second grade I got mostly A's and a few B's.
Secondly, I learned from Mrs. Lokken how crucial it is to enthusiastically blurt out "Rabbit!" to random people on the first day of every month (before they say it to you first), so you'll have good luck the rest of the month, and presumably the random people won't. I'm in my fifties now and our family still works hard at this undertaking. My husband Michael has been known to lay awake until the stroke of midnight on the first of the month, then gently nudge me and put his lips next to my ear and whisper wickedly, "Rabbit!" before he chuckles and then rolls over and goes to sleep. I am not making this up. My daughters try to rabbit me before I rabbit them, and I of course I try diligently to get them first. Texting has come in very handy with rabbiting. I sometimes text RABBIT! to Sharon, Carolyn and Sara very early in the morning on the first day of the month. My sons-in-law halfheartedly participate in this activity, all because I learned this life skill when I was seven years old, in Mrs. Lokken's second grade class, in the momentous year of 1964.
Thirdly, I lost my two front teeth in the second grade, and actually let the insensitive nice man photographer influence me to smile with my mouth closed. I had never smiled like that before. For a long time after that I was self-conscious about my teeth and hated my smile. Then a few years later my parents spent thousands of dollars on 1) head gear, 2) braces, 3) a retainer, and 4) myriad orthodontist appointments, and after I heard "we've spent thousands of dollars on your teeth!" more than a few times, I decided to start liking my smile better.
Fourth, in the second grade I met my friend Denel. She was in Mrs. Lokken's class too. She and I were the best of friends for years. I wrote about some of our childhood antics here. Denel still lives in Southern California and in 1981 I moved to Northern Minnesota, but we still keep in touch, pray for each other, and call each other "my dearest oldest friend."  We still try to rabbit each other too. When I was seven years old in 1964, only God knew that I would gain a treasured friend whose love and faithfulness would span my entire lifetime. Forty-five years is a long time to have a friend.
Also when I was seven years old, I had not yet eaten an egg, a bite of cheese, a green vegetable other than iceberg lettuce, or even a sip of any kind of soup.
While 1964 was an eggless, cheeseless, fiberless, soupless year in my life, thankfully it did not turn out to be completely brainless, smileless or friendless.
Or rabbitless.
Reach back into your memory and share something that happened to you in 1964!