A Little Fun
Friday greetings to you, friends and family.  I saw this circling around and haven't done something like this for years. In times like these it doesn't hurt to be a little light-hearted, does it? These are easy enough choices — I'll share mine, and in the comments below, let me know yours:
Cake or pie?  Cake — Duncan Hines Devil's Food cake with Virginia Sooter's peanut butter and chocolate frosting, to be exact. No white cake, but lemon and carrot will do too.
Coke or Pepsi?  Pepsi, hands down. I can tell the difference blindfolded too. I probably have 3 glasses of Pepsi a year, though. I give my one kidney Verna lots and lots of water.

Comedies or dramas?  Dramas.
Reading or listening? Reading, although I listen to an audiobook now and then.
Driving or passengering? I love to drive.
Sports events or theater events? Theater without a doubt, especially if my daughter Carolyn is in the play.
Chips or popcorn? Chips. Lightly salted potato, sometimes tortilla chips if I want my knees to ache.
Mountains or beaches?  Mountains, with lots of trees.
Fine point pens or bold point?  Bold.
Coffee or tea?  Cold brew coffee with half and half in the mornings, tea in the afternoons.
Dogs or cats? Dogs and more dogs.
Birds or reptiles?  Birds
Early mornings or late nights?  Mornings for me. I haven't seen a late night in a long time.
Firm beds or plush?  Plush.
White walls or colored? The darker and richer the color, the better.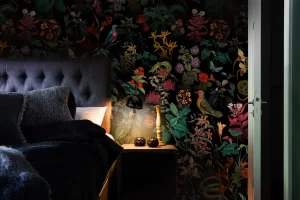 Hot weather or cold? I'd prefer fall weather, but I'd take cold over hot anyday.
A month in Ireland or a month in the Caribbean? Green, green and blarney.
A lively gathering with several folks, or one on one?  One on one.
Idaho or Florida? Idaho.
North Carolina or Washington? North Carolina
California or Minnesota? I'm a Minnesotan to my marrow now.
How about you? You don't have to answer all of these, but what are some of your preferences?