We interrupt this giveaway…
…to bring two photos of scenes that are all too fleeting in warm weather-starved northern Minnesota.
This was taken through a kitchen screen (sorry) this morning: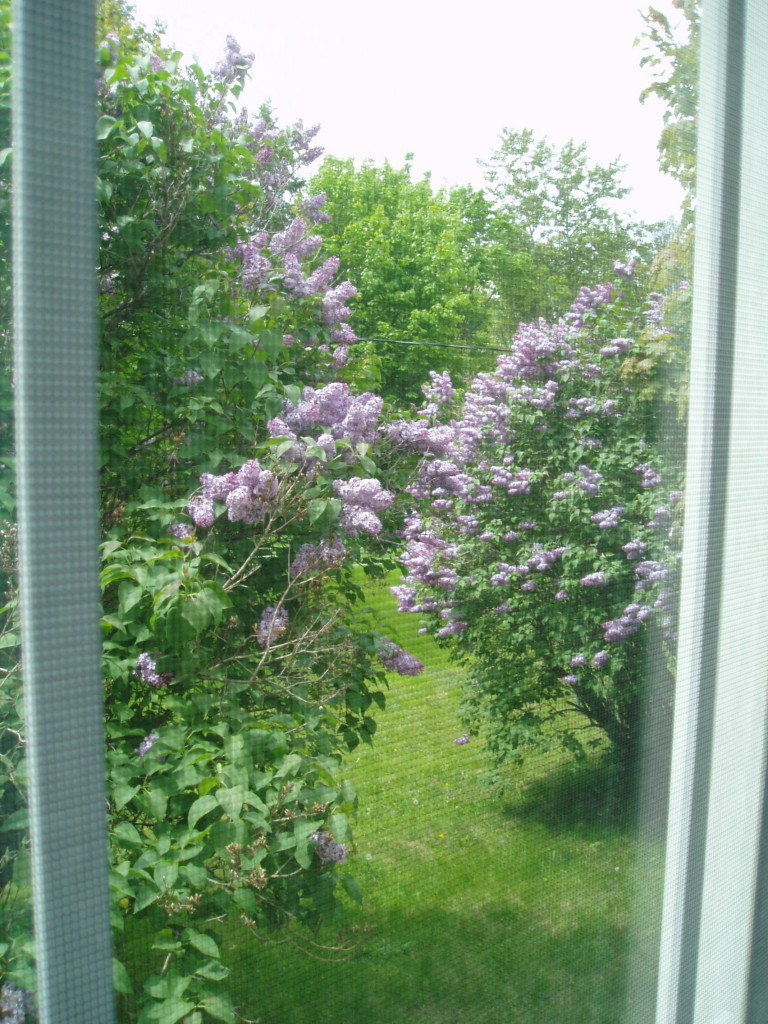 And these perfume the kitchen today: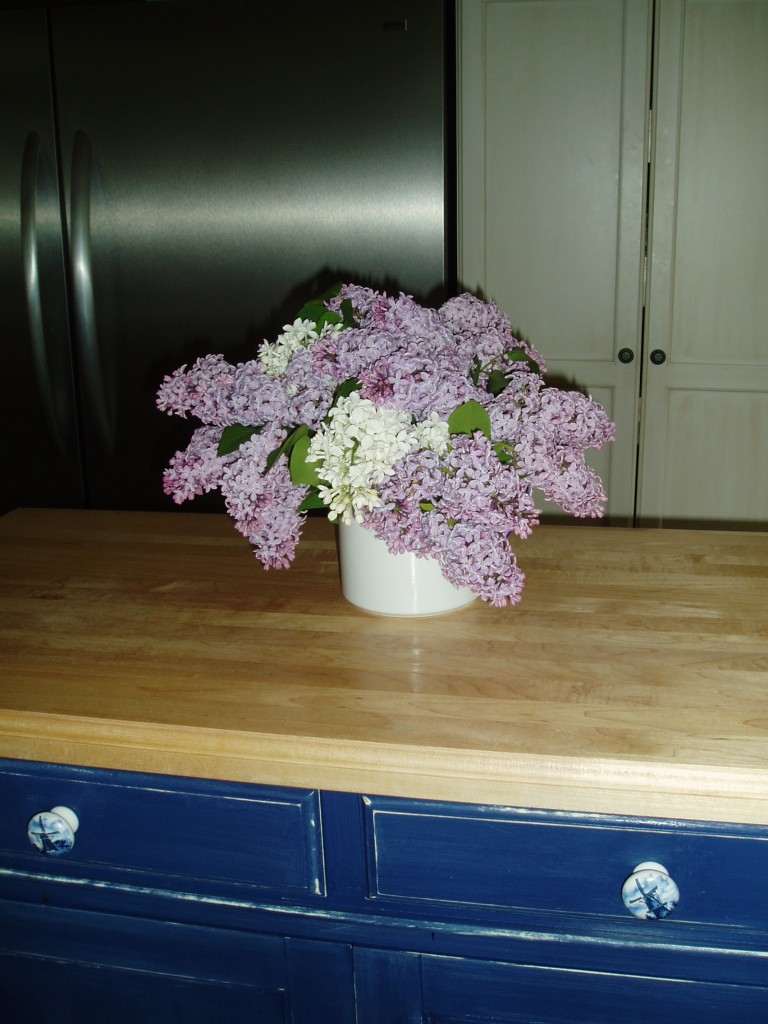 We love our lilacs. I remember what they smell like and pray that I can smell them again someday. In the meantime I will surely enjoy their beauty.
Back to the June bloggy contest now. Comments are still open and the winner of the scrumptious prize will be announced on Tuesday, June 9th.
Maybe one of your quirky food preferences happens to be lilacs. Our daughter Sara ate a lilac blossom yesterday and declared it sweet and good.