Waiting for Inspiration
We finished painting our new black chalkboard wall in the dining room a couple of days ago and it had to sit to "cure" for awhile. Then I had to cover the whole surface with chalk and erase it, to "season" it. (You'd think I was talking about pork or something.) Then I had to sneeze seventeen times because we had chalk dust in the air, but now it has settled nicely on every surface in the house. Then I had to wipe the wall down with a barely damp cloth.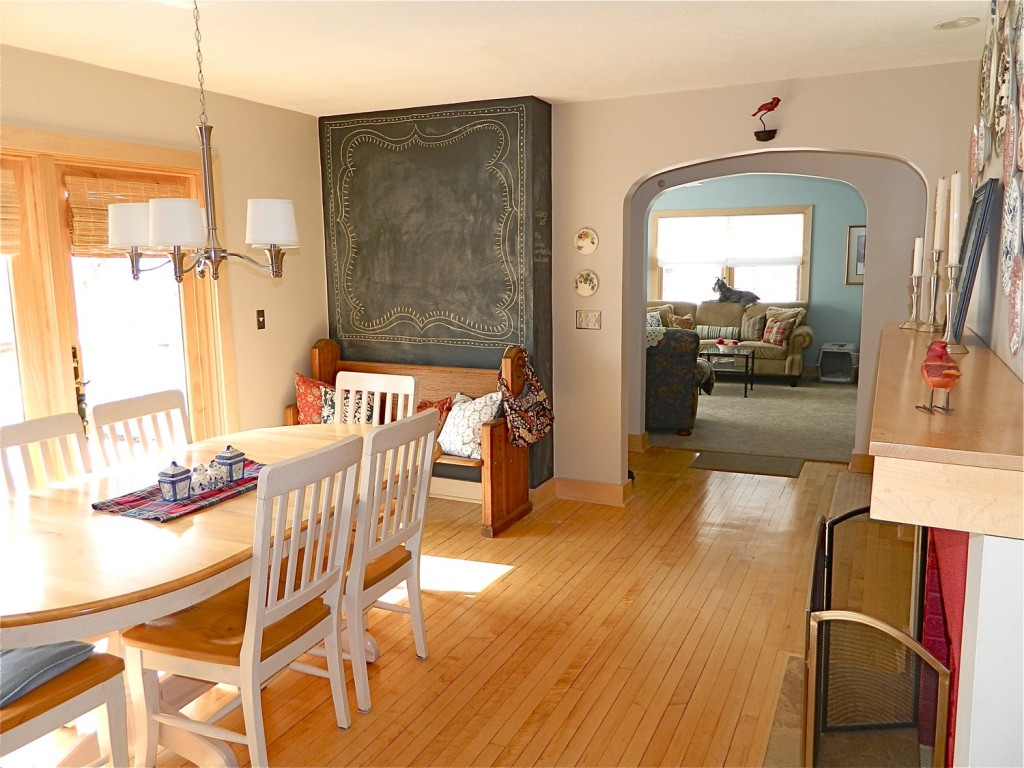 You can click on these pictures to enlarge them if you like. This view above is taken from our kitchen. I drew a frame of sorts on the chalkboard wall, and am now waiting for inspiration to strike. I can foresee that we'll have favorite sayings and quotes, scripture verses, menus, welcome notes for guests, and just general doodling on this wall. To the right where it wraps around I've started a grocery list.
The oak deacon's bench with the pillows on it was a Christmas gift from Michael many years ago. It's an antique, and I've always loved it. When we moved into this smaller house last summer, I wasn't sure where we could put this bench, since it doesn't fit in the living room. I put it against this wall in the dining room, and even though it's not the best placement, it has been practical. When the whole family is over for a birthday or Thanksgiving, we seat three little children on that deacon's bench, with a table in front of them.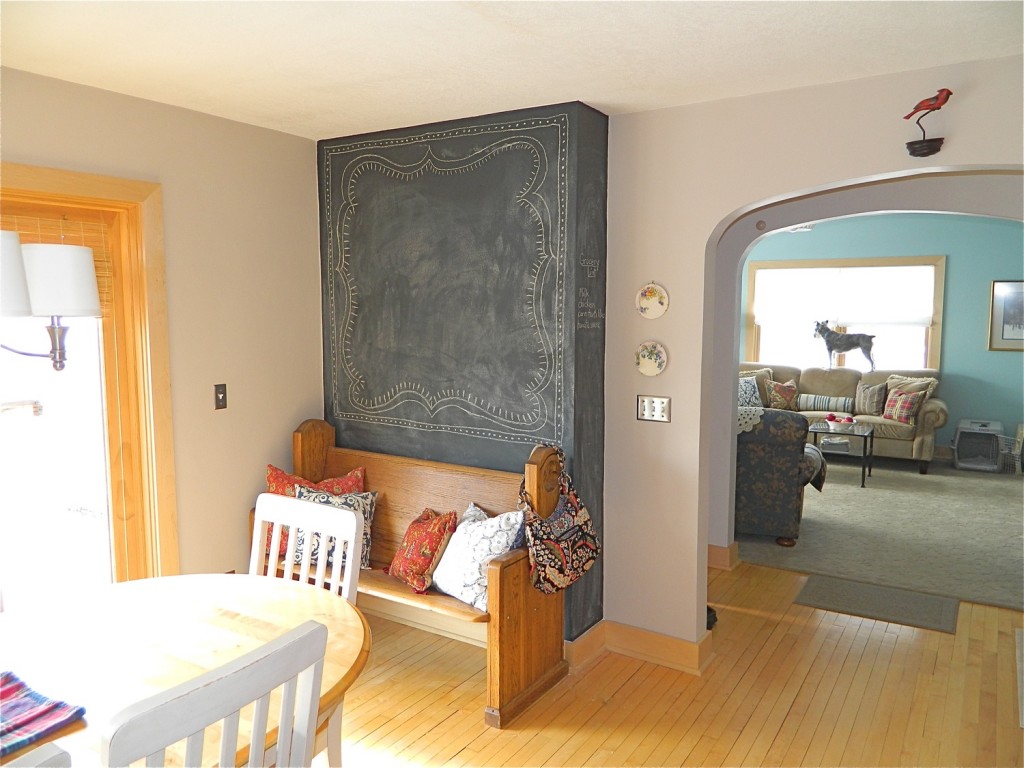 That's Mildred on the back of the living room couch, watching vigilantly for any tiny movement outside that would cause her to Schnauzer-shriek at squirrels, mailmen, walkers, or dried leaves lifted by the wind.
Our dining room is very bright, with three huge windows that look out over the front deck toward Lake Superior. The sun rises at the left of the room and passes over the front during the day, then sets to the far right of the room, so we are never without bright light in this part of the house.
Except when it's the dead of night. Then there is no bright sunlight in the house.
Duh.
Anyway, painting one small section of wall such a dark color hasn't affected the cheeriness of the room at all.
I'll post a photo when I decide what to write on our wall.  🙂
I hope you all have a good week!