Thirteen Things I Did and Didn't Do This Christmas Season
1.  Didn't make our favorite Christmas cookies.
2.  Didn't put the tree topper on the Christmas tree.  Not because I was too lazy or too short, but because I couldn't find it. We're missing a whole box full of decorations!

3.  Didn't spend more than one hour at the mall.  (Cue the Hallelujah Chorus…)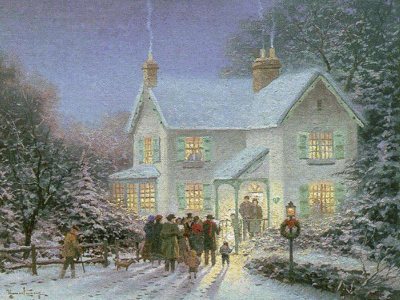 4.  Didn't go Christmas caroling.  I would have liked to, though.

5.  Didn't play Faith Hill's Christmas CD.  Ho ho hum.

6.  Didn't buy a new Christmas ornament. We always buy one new ornament at at least one new CD each year. I got three new CDs but no new ornaments.

7.  Didn't send out Christmas cards. And deduced that if you don't send them, you don't get them. At least not as many anyway. Several of you sent wonderful cards and Christmas letters — thank you!

8.  Didn't wear my red and green tutu. A tragedy of epic proportions.

9.  Didn't shovel snow. On the 23rd we finally got two inches of snow! So beautiful. I'm still trying to decide if two inches is shovel-worthy.

10. Didn't host a women's Christmas luncheon. Honestly thought about it, but then forgot. Maybe next year.

11.  Didn't get invited to any Christmas luncheons either. Boo hoo!
12. Didn't receive a gift from Michael. Which is so totally okay. But it sort of marks something…
13. Didn't make a big Christmas dinner. We had brunch on Christmas morning instead, and everyone brought something delicious.

But I did…
1.  Eat two pieces of fudge that someone else made. It was half chocolate/half peanut butter. And just a few other goodies over the course of the week.

2.  Pray for snow. It's the driest beginning of winter our city has had in 49 years. The two inches that fell on Friday was a blessing, but we need a couple of feet more.

3.  Listen to Windham Hill, Julie Andrews, Perry Como and Eden's Bridge Christmas CDs.  And many others.

4.  Go to see comedian Tim Hawkins in concert. You must watch this short video he just released online. Anyone who's ever owned a cassette tape will appreciate this. I saw it last night on my iPad right after I went to bed and I texted Sara who had just gone to bed one floor above me, "Are you awake?" She texted back, "Yes." Then I texted, "Come here." She answered, "Okay." (We are good at communicating in our family.) She came downstairs and laid in bed beside me while I showed her this video and we laughed. And laughed. Then Michael came in and we showed it to him and he laughed. Then Edith saw us watching something on my iPad and she jumped up on the bed and put her nose next to the screen. Edith loves Tim Hawkins. You think I joke? I do not.
5.  Study 1 and 2 Kings in the Old Testament and couldn't believe how rich and exciting these books are. Of course I've heard of King Ahab and his demon possessed bride wife Jezebel; of course I could tell you a teeny bit about Jehoshaphat; I knew some about Elijah and Elisha, but I never knew how amazing this part of Israel and Judah's history is. And how relevant to my life today.

6.  Notice for the first time that as my skin ages I'm getting "marionette lines" at the sides of my mouth. Marionette lines? Who thought up that name? Google it.

7.  Sit quietly several nights in our darkened living room looking at our tree lights and thinking about this line from "O Holy Night" — Long lay the world, in sin and error pining, 'til He appeared, and the soul felt its worth!  That is Christmas in a nutshell for me.

8.  Floss my teeth faithfully. I have never been someone who flosses her teeth every single day (shocking, I know), but I decided to start. I like it.

9.  Watch "The Biggest Loser" with just a bit of yearning. But I wanted either Ramon or Antone to win, not John! Oh well.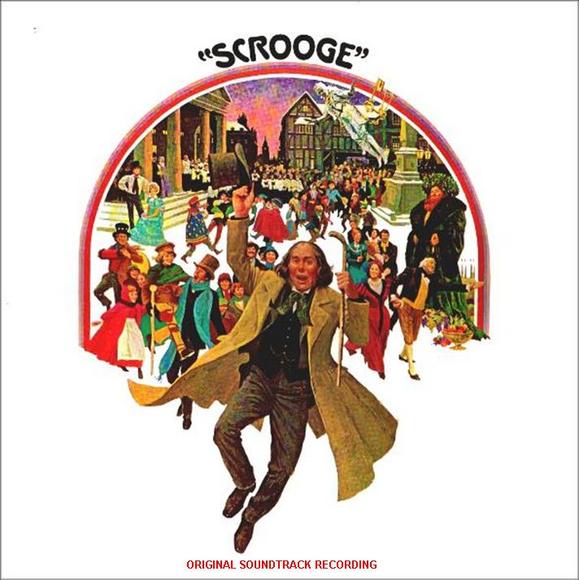 10. Watch my very favorite Christmas movie of all time, the 1970 musical Scrooge starring Albert Finney. My brother Steve loved this and ever since I was a young teen I've watched it almost every year. Here's one of our favorite songs from the movie, and when it was over, Sara and I sang this loudly for a while.  🙂
11. Watch the movie The Hiding Place with Michael and Sara and cried my eyes out. I want to be like Betsie ten Boom. But I'm nothing like Betsie ten Boom. If you haven't watched the movie I would recommend it highly — here's the trailer.
12. Slept in past 7:00 a.m. on at least three occasions. Cause for rejoicing!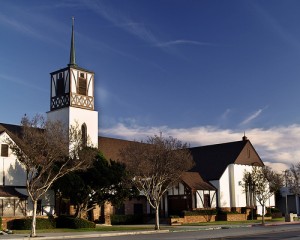 13. Thank the Lord for making sure I heard about Jesus when I was three years old in my first Sunday School class. It was at the First Baptist Church of Covina, CA. My memories from that time are quite vivid. I remember the upstairs Sunday School room, the teacher (Mrs. Ruby Greener), the painted desks and chairs, the songs I learned, and even some of the frilly dresses I wore on Sundays.
Mostly I remember that Jesus loves me, pursues me, forgives me, watches over me and my family, and is preparing a place for us in heaven. Perhaps Christmas would not mean what it does to me today, if I hadn't spent so much time in this building then.
So, what is something you did and didn't do this Christmas season?