Spring Inside
Having a daughter who's a floral designer definitely has its perks. Every once in a while Sara will spend her own money and bring home an armful of flowers, and within an hour there are little pops of color and beauty in different parts of the house. She never tells me she's done it, and I often find out after I've come home from errands and then notice the simple gatherings she's placed here and there.
The grape hyacinths below are on our kitchen table, and were Sara's recent gift to Michael, who loves flowers more than any man I know. Last week these were just green shoots, but in the last three days the blooms have come up are getting ready to burst open, and we get so much delight sitting at breakfast and inspecting the growth that takes place in just one day! (You can click the photos to enlarge them if you like.)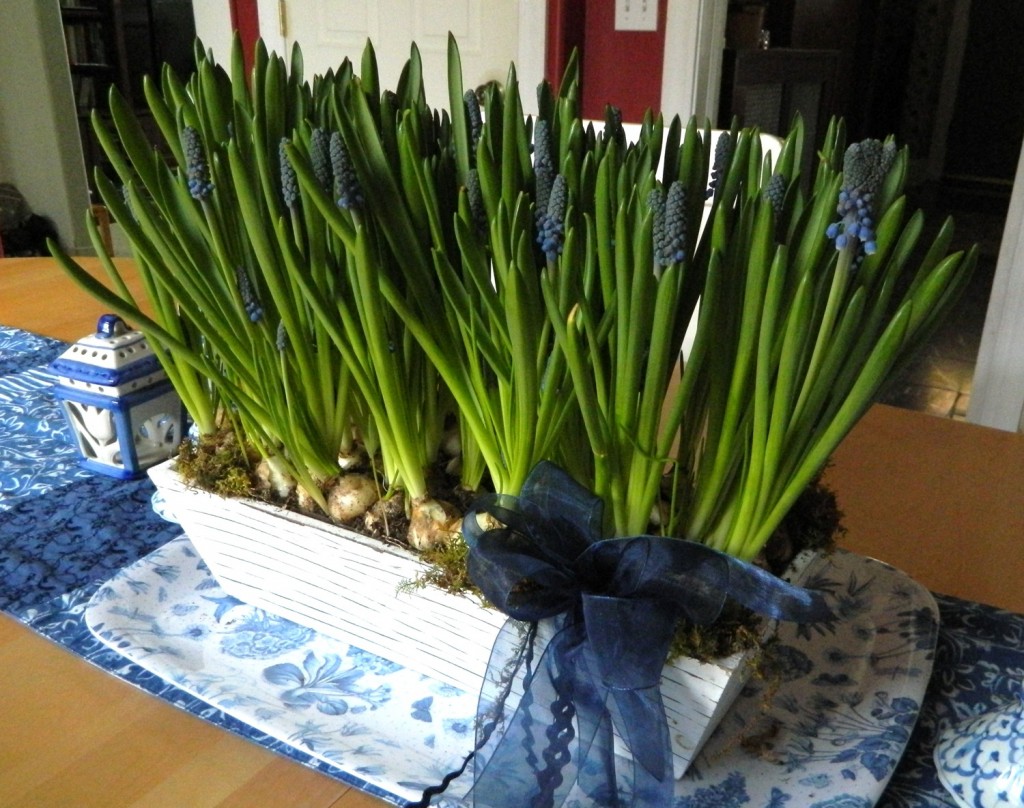 Carnations sometimes get a bad rap, and they aren't used much at the shop where Sara works, but I've always loved the smell, and this big bunch of them is in our living room.
And here's a smaller bunch in my office…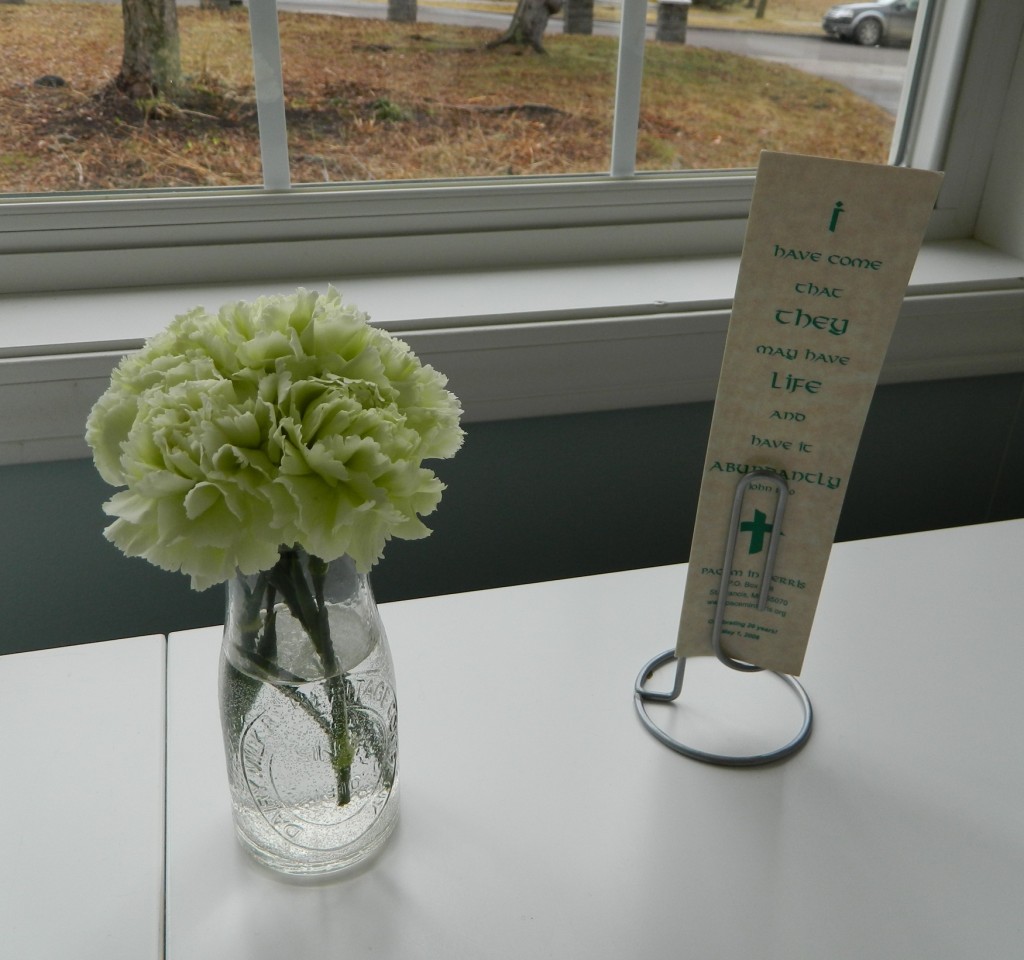 Boronia heather on a kitchen windowsill: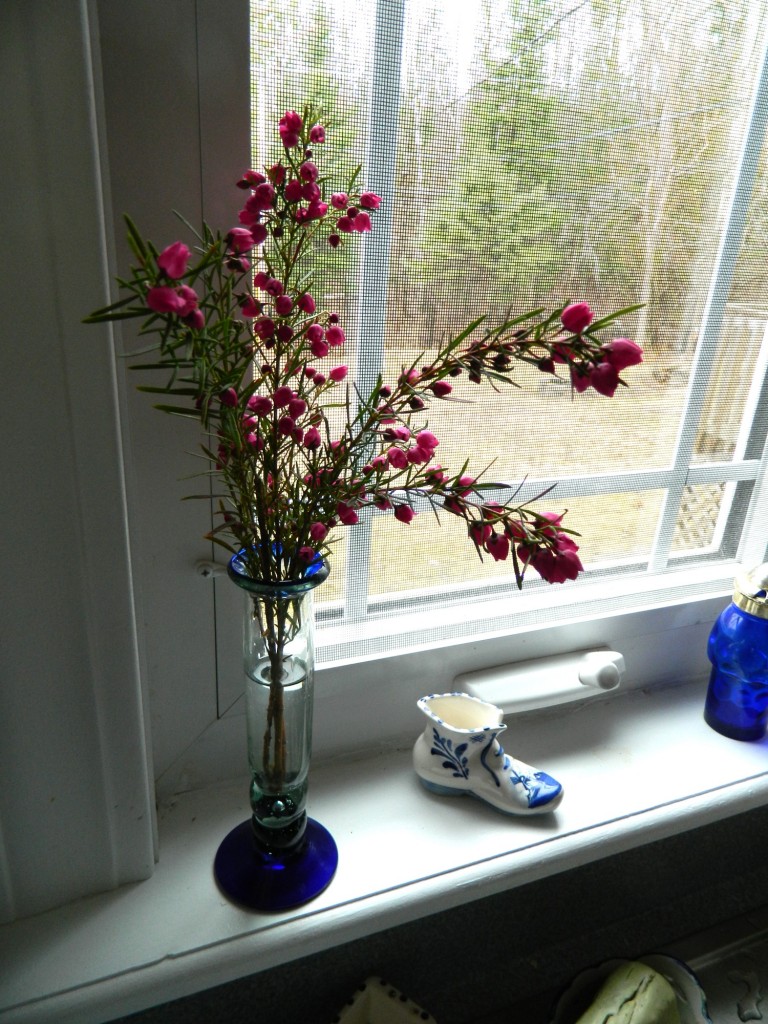 More carnations on the mantel…
And in the downstairs bathroom…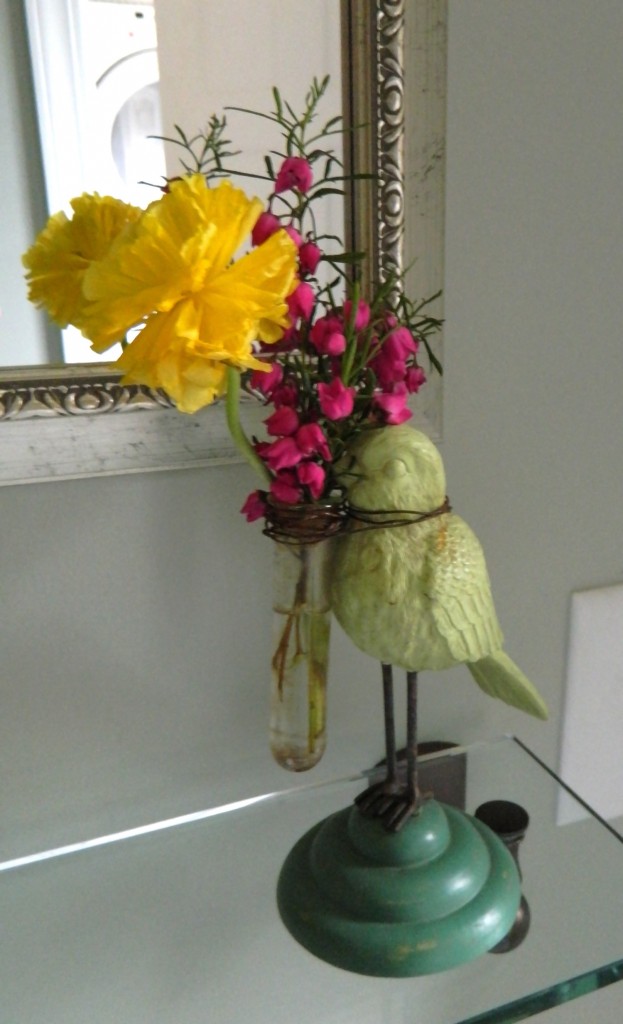 In the master bathroom is this peperomia plant with its odd blossoms poking upward…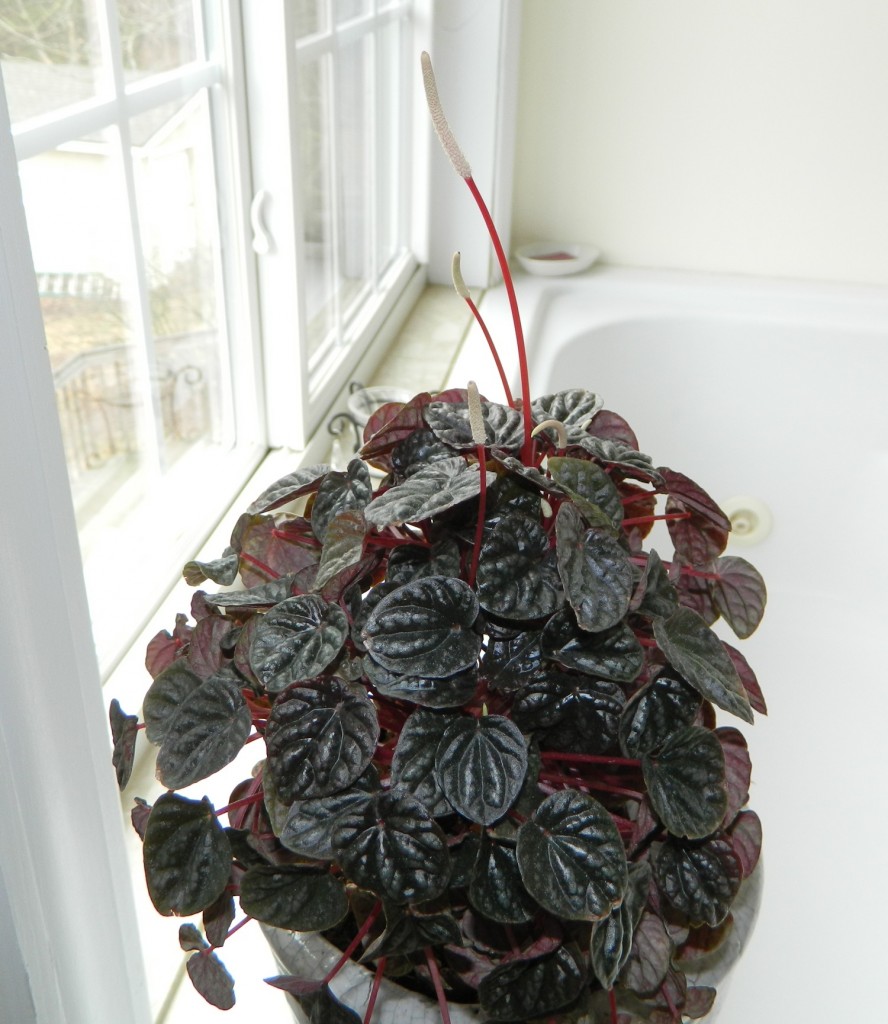 I think if I were a flower, I would be a peperomia. Weird, not very colorful, sort of prickly, and always aiming upward.
I'll bet there are some readers out there who might say they're like daisies or roses or peonies.
If you were a flower, which one would you be, and why?