Scarf Styling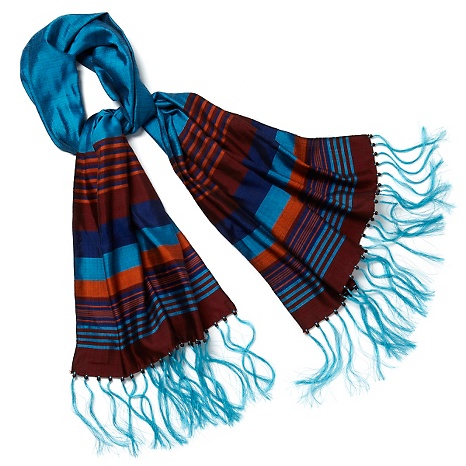 Today will be a day of report writing. So I'm going to share one of my favorite youtube videos, and you'll have to let me know if you've seen it. I guess it's pretty popular, but I'm often the oblivious caboose on the Trendy Train, so perhaps there will be a few of you who haven't seen it.
I love colorful scarves, and how they dress up the most casual outfit. A pair of jeans and a tee-shirt look so much more stylish and interesting when a beautiful scarf is added, don't you think?
I'm not very much into lots of clothes and the latest fashions — comfort and utility are my unfortunate bywords in this arena. So you probably won't see many posts like this one, but I'm guessing those of you who stop by aren't here for fashion tips.  🙂
But I think this video is unique and well-done. I do wear scarves now and then, and my favorite way to tie a long scarf — I learned right here.  It's called Magic Trick.
After you watch the 4.5 minute video, will you share what your favorite scarf-tying technique was?
Have a blessed Tuesday!