Priceless
This photograph represents 4/7 of my treasure of grandchildren.
Clara Pearl (almost 8), Elijah David (6), Vivienne Irene (4) and Audrey Elizabeth (2).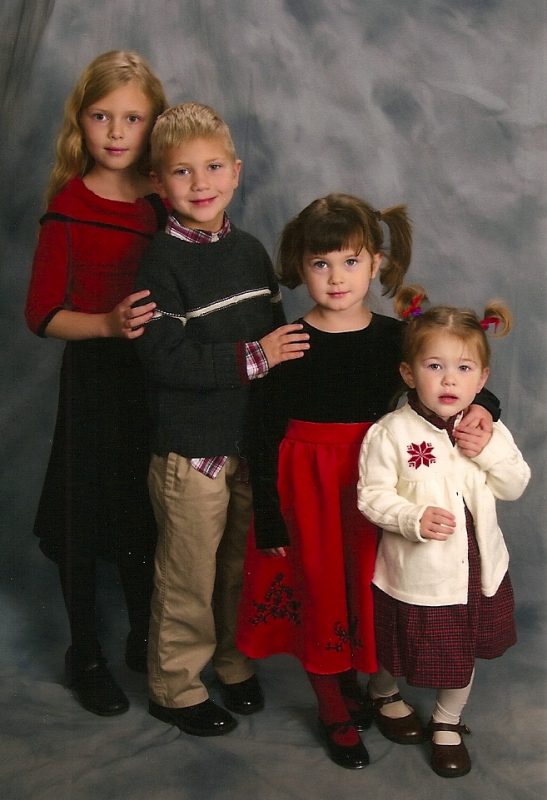 This is their 2009 Christmas photo.
Wouldn't it be wonderful if next year I could report that 7/7 of my treasure of grandchildren were living close by? I'm praying about that. One never knows.
Little Audrey is saying so many sweet new things, and if you ask her to repeat some words, she'll give anything a try. I think the most endearing words she says right now are her own version of "Grandpa and Grandma."
She calls Michael and me "Bocka and Backa."  🙂
I've heard of grandchildren calling their grandparents Nanny and Pop, Nana and Papa, Opa and Oma, Gramps and Granny, and even Pappaw and Mammaw. But up until now I've never heard a grandchild call her grandparents Bocka and Backa. She could be saying Pocka and Packa too – only she knows at this point.
What did you or do you call your grandparents?
Blessings,
Backa Julie