One Year
It seems surreal that Lloyd and I have been married a year already. One year ago today we were preparing for our Saturday morning wedding, and it was pouring rain. We were both calm and looking forward to the day, but also  surprised that we were getting married as older people after having lost our spouses to illness years before.
The best part of the day for us were the friends and family who loved and supported us with their presence. Many came from miles away to be with us, (my childhood friend Denel gets the prize for most miles traveled, as she came from California) and for us to walk down the aisle to this song, preceded by our children and grandchildren, and see our friends standing and smiling as we made our way, was a gift from the Lord.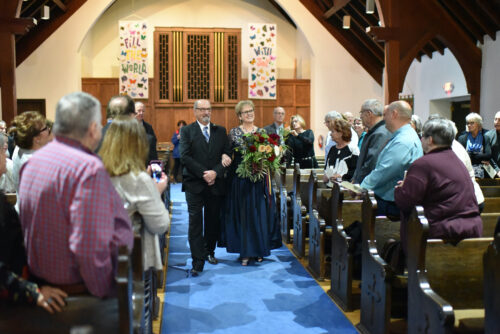 And how can I not post a couple of photos of the spectacular situation that's happening all around us right now?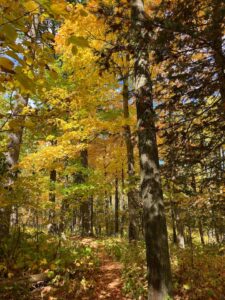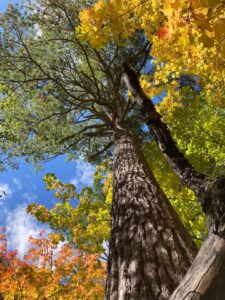 I took a walk yesterday and couldn't resist documenting the glory. The last picture has a huge bald eagles' nest at the top of that pine tree. It's home to two parents and a couple of juveniles who live a hop, skip and a jump from my home.
So much to give thanks for today,