No humbugging allowed
I got up the other morning around 5:50, and Sara (who is recovering from jet lag after her month-long trip to Ireland, Scotland and England), had put up the Christmas tree, had carols playing on the stereo, had festooned our dining room mantel with ribbon and holly and stockings, and was generally jump-starting us into the Christmas spirit. I usually consider it early if our tree is put up the day after Thanksgiving. We've never had our tree up before Thanksgiving. I think my children are trying to prevent me from becoming Mrs. Scrooge, so I'm trying to cooperate. I am firm in my resolve to not utter the words bah or humbug this year.
I'll post more photos in the next weeks, but here are a few today. You can click to enlarge if you like: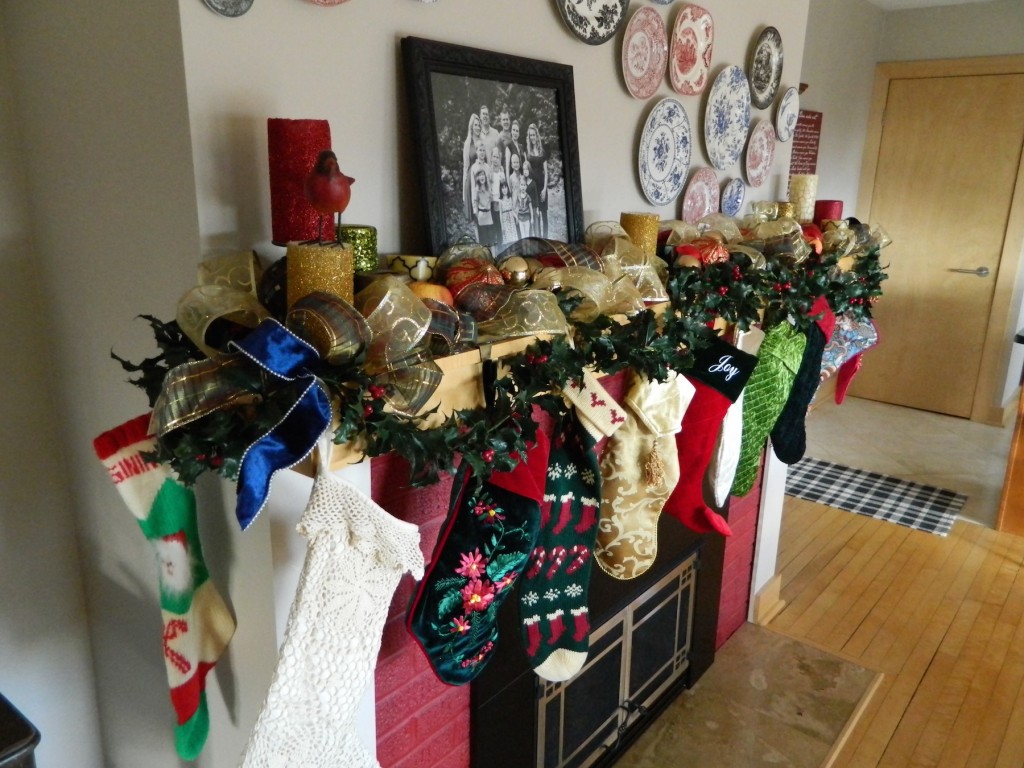 Two cherished gifts are on our couch — the cardinal pillow from Peggy, and the quilt from Helen. I. Love. Them.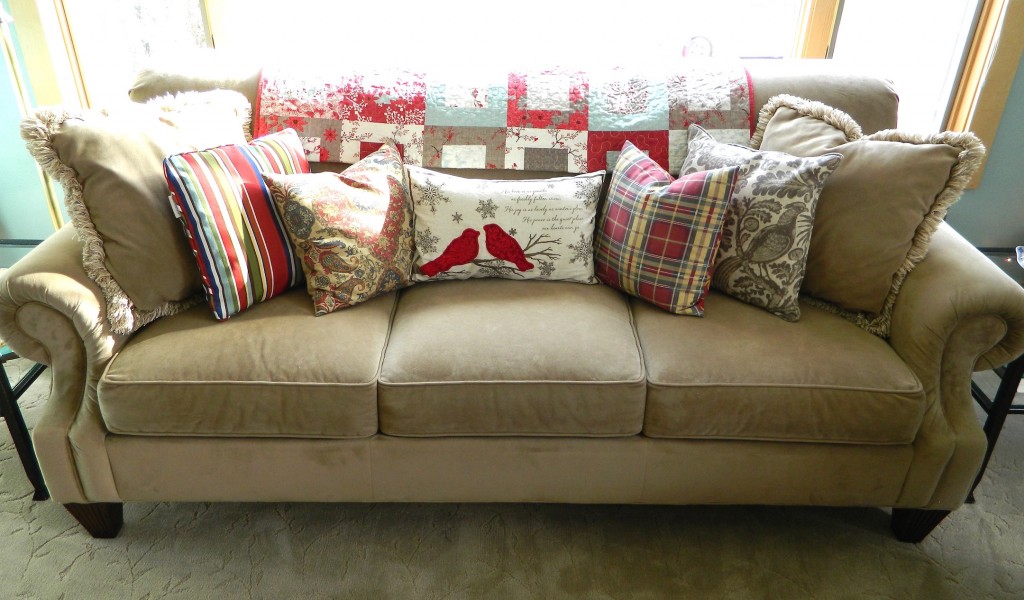 And of course Mendelssohn the moose is doing his part to bring a smile.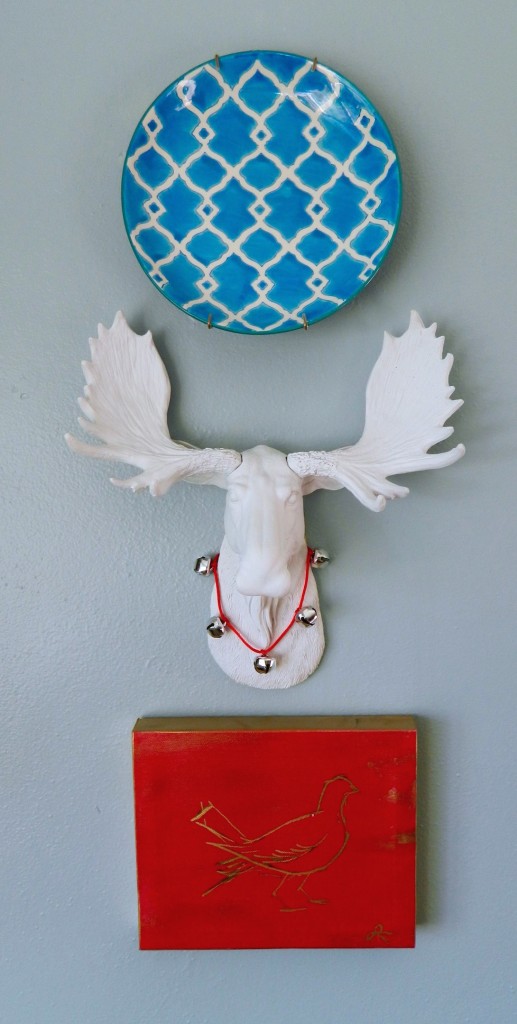 And here's a picture of our parakeet Phoebe, who is almost five months old now. We can't get over how much we love her. She chatters and peeps and plays with her toys, and eyes us warily if we try to get her to eat a millet spray from our hands.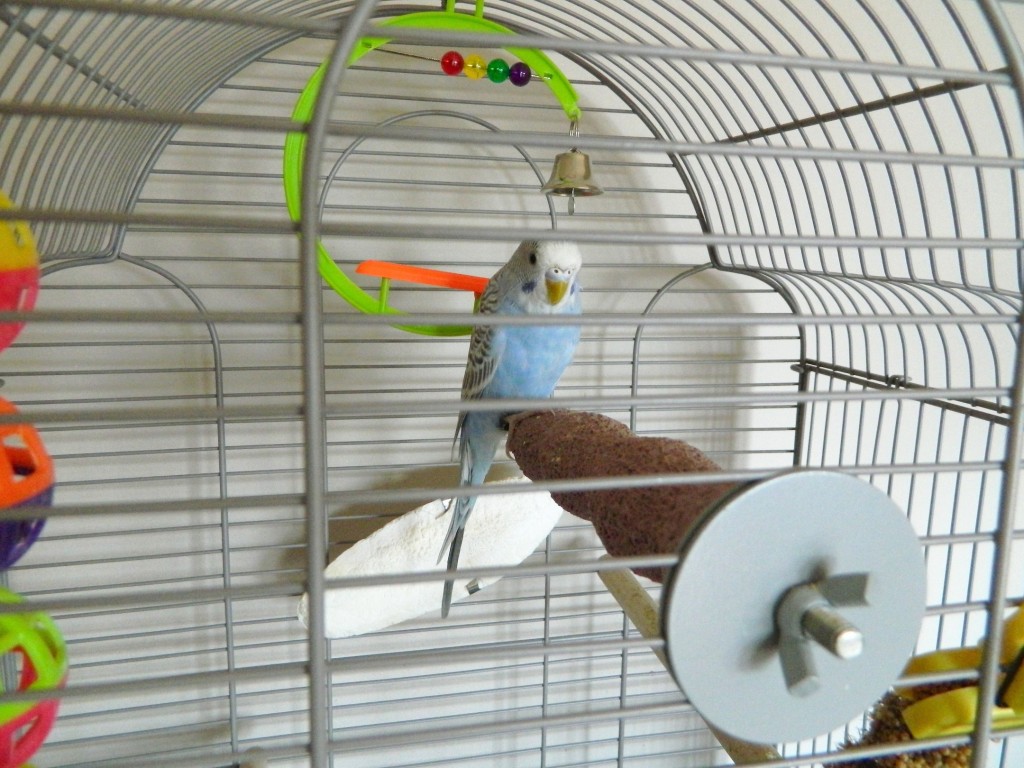 I see many parakeets online who sit on their owner's shoulder or hand and I've tried all the tricks recommended, but Phoebe isn't buying it yet.
Maybe the Christmas decorations will put her in the mood.