Nine Random Things
1.   Our office used to be bright yellow with lots of dark stained wood trim, and as of this week is now a soothing, light aqua blue with lots of creamy white trim.
2.   I made the best batch of guacamole I've ever tasted yesterday (will share the recipe if anyone would like it).
3.   I love Google Earth (have you looked at Mt. Everest, Lake Superior or even your own house with it yet? Scary, but so fascinating…)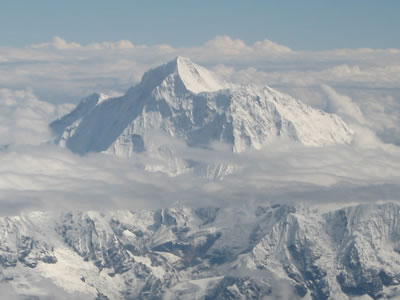 4.   The temps were in the lower forties this week, so I wore my Birkenstocks outside.
5.   I am looking for a part-time employee who loves organizing paperwork.
6.   I'm reading the first novel I've ever read on my new Kindle (Enchanted April).
7.   I believe my seven grandchildren are the funniest, smartest, sweetest, most interesting people I've ever met.
8.   Michael and I think the book of Acts is very exciting reading.
9.   When I daydream, I think of living in a small house with a stone fireplace, of walking down a winding, wooded path in autumn, of yearly visiting the Highlands of Scotland, flocks of cardinals in my yard, deep blue Minnesota lakes, naps by a friendly fire, teaching, finally learning how to pray, the kindness in my husband's eyes, experiencing a deep peace and abiding joy, and being still, so I can know He is God.
What are your nine random things? Or seven random things? Or three?
Leave a comment and you might be the winner of the March bloggy giveaway! I think I will actually use Random.org this month, so even if you're the first to comment, you could very well win the prize.  🙂