My Kindle
I would imagine by now most of you have heard about Amazon's newest Kindle. I happened to read about the first Kindle months ago, and knew I would like to have one. But after reading the reviews, I took the advice of many Kindle 1 owners and waited for the bugs and quirks to be worked out of the first edition reading device. When Kindle 2 was released, I ordered one, and I am really enjoying it.
Kindle can hold up to 1500 books, which makes it so nice for traveling. When Michael and I took a trip to Scotland, Ireland and England a few years back, I tried to pack light, so we wouldn't have to check our bags for each one of our many flights. (If you would like to learn how to pack light for traveling, Rick Steves is the one to teach you – visit his website here – we learned all about it and it made a huge difference in our travel. We never had to check our luggage – what we had always fit into our overhead bin and it was really the way to go.) Anyway, even though we packed light, I still had my Bible and two books in my suitcase, and they took up a lot of space. From now on, I will travel with my Kindle.
It took me 40 seconds to download my Bible on the Kindle. Most books cost $9.99, some are $3.49, many are free. One feature I like is that if you're wondering about a book, you can download a sample of it within 20-30 seconds (from the big Kindle storage house in the sky, the books just come wafting down into your Kindle at the press of a button) and then determine after reading it if you're interested in acquiring the whole book.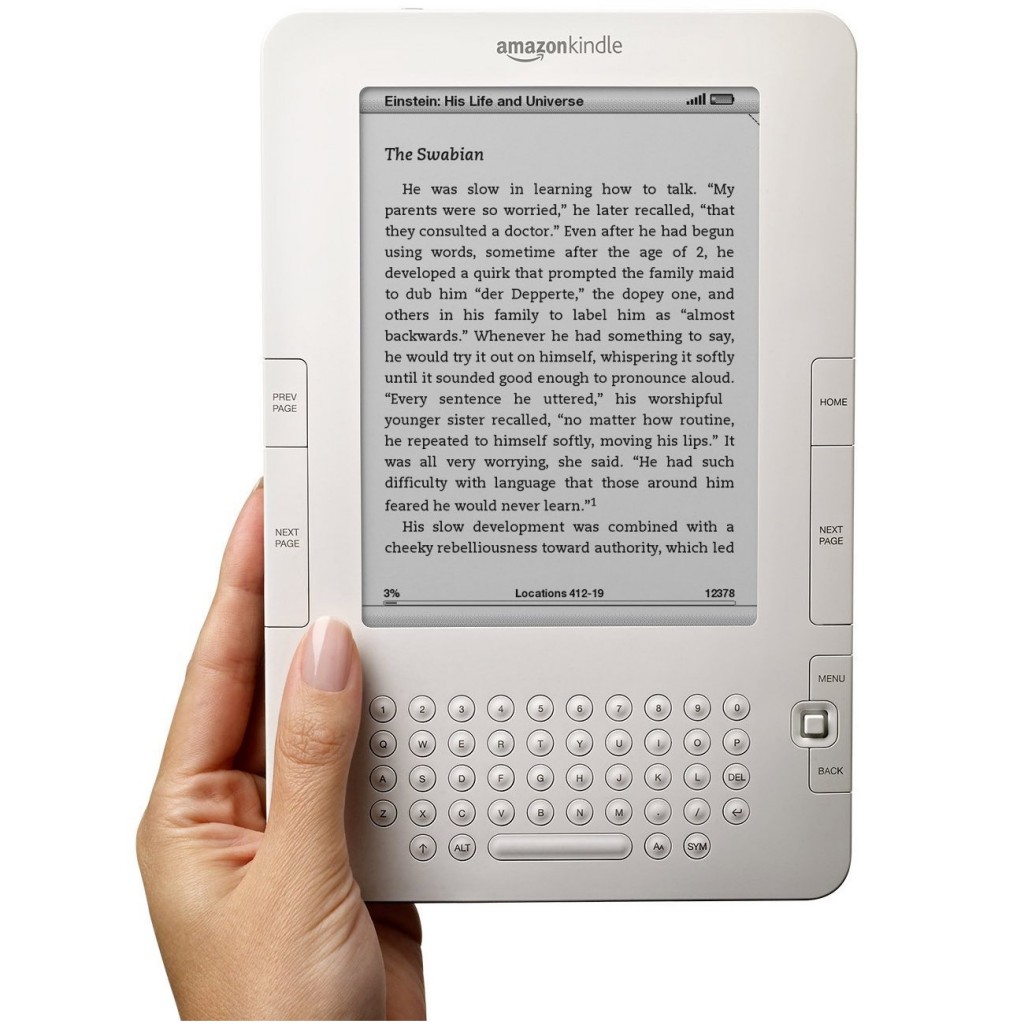 The Kindle is lightweight and easy to use. I like the feature that allows me to change the size of the font any time I like. And if you want, you can select the Text-to-speech feature and a voice will read the pages to you out loud.
And it's quite compact. When I'm at a doctor's appointment or at an airport, I can pull my Kindle out of my purse and have over a thousand books at my fingertips.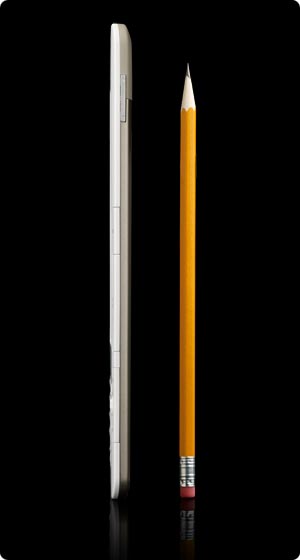 I'm impressed with how long the Kindle battery lasts. I can read for days on one charge. It's nothing like a laptop that flashes its low-battery icon after two hours on a plane.
Let's say I struck up a conversation with someone waiting for a flight in an airport. They noticed I was reading my Kindle and we got to talking about books. That person might recommend a couple of their favorite books to me, and I might want to read them myself. No longer do I have to go to the airport book store to see if those books are there. No longer do I have to wait to get home to reserve them at the library. After my conversation with said person is done, I can find the books they recommended in The Kindle Store (through my Kindle), read the reviews, check out a sample, and if I desire, download the entire book right there in the airport in less than a minute. Scary? Wonderful? I don't know yet.
The Kindle also allows you to read many newspapers and magazines. I don't think I'll be doing that much.
Even my granddaughter Clara likes my Kindle. She asked me to download several Beverly Cleary books and it's fun to see her curled up on a chair, rhythmically clicking the next page button, totally engrossed in the stories.
The Kindle definitely does not replace the feel of a good book in your hands. I will always want to own books and go to the library and dog-ear the pages of good books and underline my favorite parts and give books for gifts. But there's a place for a Kindle in my sometimes too on-the-go life.
Do you Kindle? Would you like to? Why or why not?