May Giveaway!
We've had an unusual couple of months in northern Minnesota, with record-breaking warmth and record-setting dryness. Apparently April was the first April ever without a single flake of snow to fall. Since there hasn't been much snow to melt and run off into the rivers and streams that feed our huge lake, Lake Superior's average water level has dropped a little rather than risen as it normally does in spring.
Nevertheless, this morning as I write this I can hear the distinct song of a male cardinal outside my office window, the daffodils are showing off in the front yard, and the grass is going to need its first mowing very soon. Yesterday Michael and I picked our way across the little creek in our back yard so he could show me a dead raccoon he'd found, laying on its side and almost completely blending in with the fallen leaves in the woods. We didn't get too close since I'm convinced all raccoons in our vicinity are rabid. Also, huge crows have taken to casually strolling in our yard again, just like they did last year when we had our baby bunny excitement. I am not a crow fan and am certain they're up to no good, probably patrolling for newborn rodents or watching for unattended bird nests where hatchlings await their next worms from mama.
It's time for another bloggy giveaway, to celebrate the fading of winter and the coming of spring.
This month's winner will be able to choose one of two books – two of my very favorite reads that I think I should pick up again very soon.
This month's bloggy winner can pick from:
1.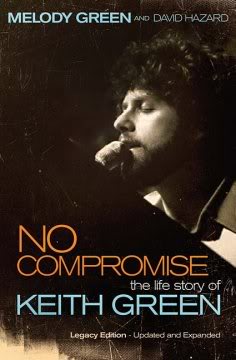 No Compromise – The Life Story of Keith Green by Melody Green
Keith Green was a passionate, gifted young man whose music and message touched many lives. Michael and I still love his music. I have read this book written by his widow Melody Green three times; once out loud with my daughter Sara when we were homeschooling years ago.
I have a sweet memory of us sitting on the couch while huge snowflakes drifted down right outside the window, reading aloud and both of us wiping tears. At the end of almost every chapter Sara would ask, "Mom, will you please read another chapter, pleeeease?"
2. A Girl of the Limberlost by Gene Stratton-Porter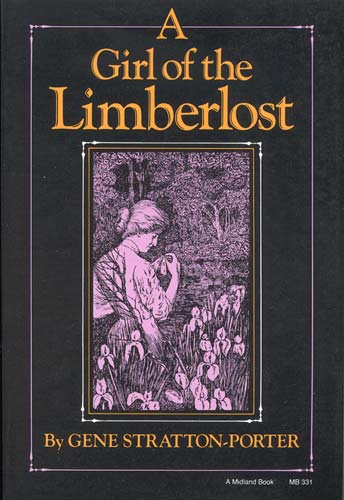 This is a book that my friend Carole Seid recommended to us, also during our homeschooling years. I remember being swept away by the descriptive language and the innocence and the grief and the wonder and the winsomeness and the pure beauty of this story.
I recall that one of my friends was so moved by this book that she half-jokingly announced to her friends, "You have to read this book if you want to continue being friends with me." We all knew she didn't mean that literally, but what we did understand was that this book so epitomized the essence of how she wanted to live, that reading it would say more about her heart and dreams than all the words she could try to express herself.
If you've already read these books, you could still enter the giveaway and if you win, one of these would make a great gift for someone.
All you have to do is leave a comment and answer this:
What book have you read recently? What did you like or dislike about it?
Comments will be taken until Friday morning at 8:00 and the winner will be announced soon after.
Happy spring and happy reading!