Kidquips 9
My middle daughter Carolyn and and her husband Jeremy have four children, and Audrey Elizabeth is their youngest. She is 4 1/2 and I always say she's a little sparkler, because life and cheer and energy and joy beam out of her almost at all times. She is a force to be reckoned with. She also shows her love very demonstratively with excited squeals, long, strong hugs and huge smiles.
A couple of days ago Carolyn texted me about Audrey, and here's the conversation: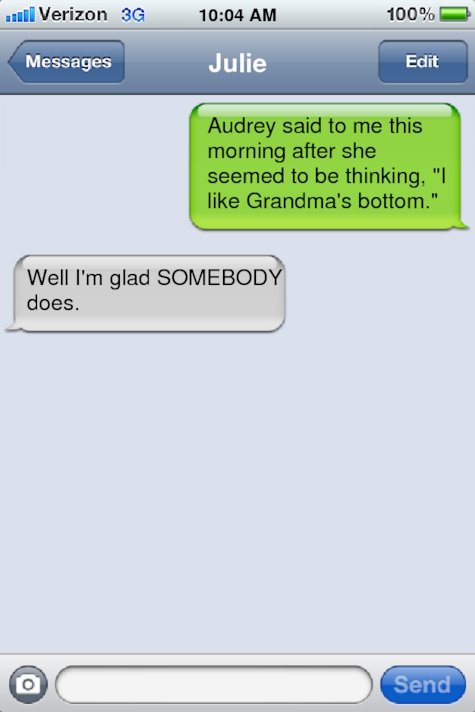 I hope you're chuckling, because I certainly was, and am. Audrey is a happy little girl who makes me happy. Just being with her cheers me up.
Now I ask you.
Do your grandchildren like your bottom?