June 28, 1981
Very early in the morning on June 28, 1981, I was preparing to marry a man I'd spent time with only once.
He was 32 and I was 23. We met because of his Aunt Yvonne, who was my dear friend at Beale Air Force Base in northern California, when I was married to the man who would eventually leave me and our two daughters.
A couple of years later, I got to know Michael through the mail and daily phone calls. After our three-month, long-distance courtship, we were married in a small ceremony at 9:00 a.m. on a Sunday morning, in Los Osos, California. My daughters and I moved from Southern California to start a life with him in northeastern Minnesota, and I've felt at home here ever since.
You can see a picture of Michael and me on our wedding day by clicking here.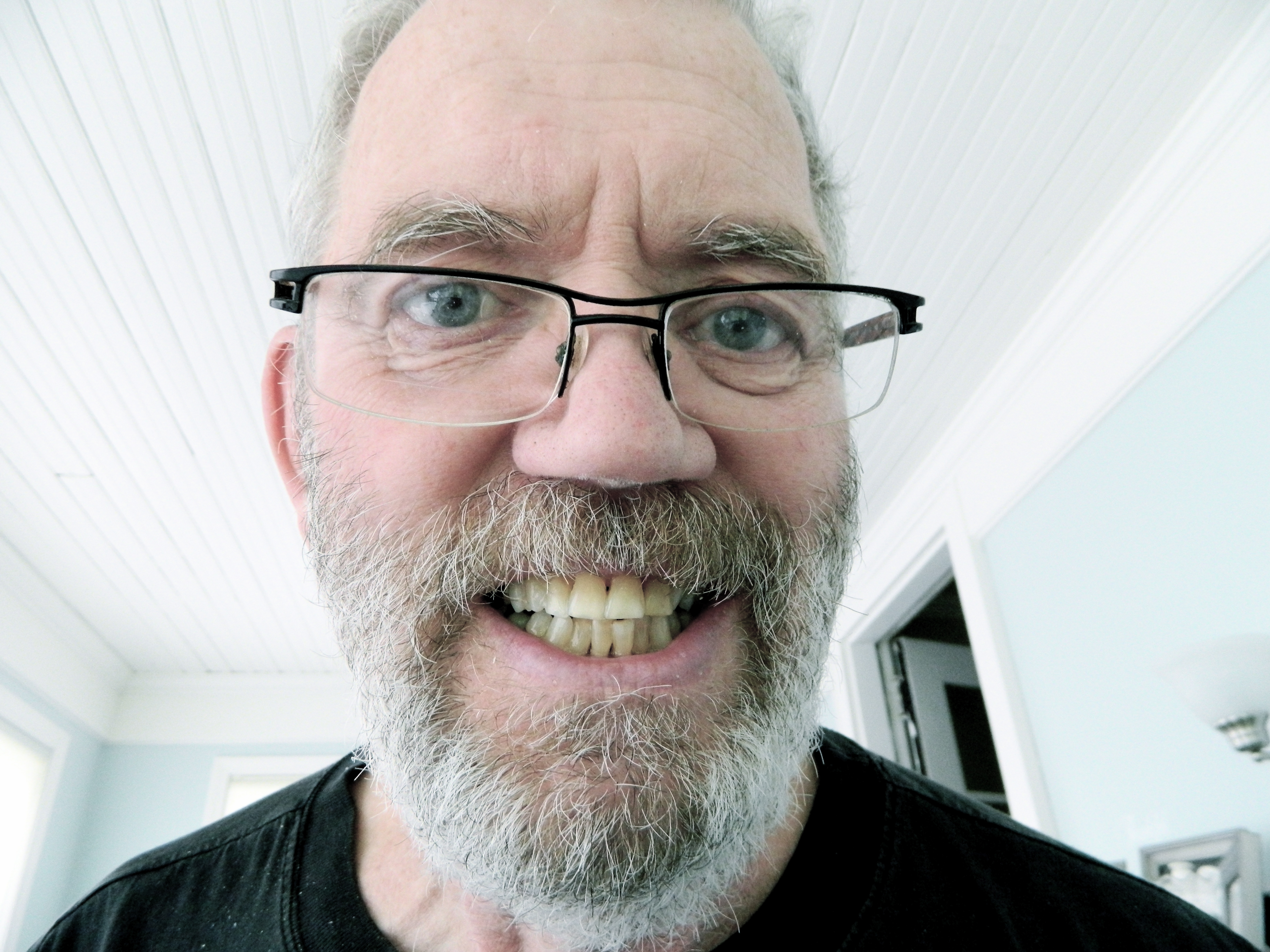 Here's what I thought I knew about Michael on June 28, 1981:
He was handsome.
Hardworking.
A devoted Christian who really had a thing for Jesus.
Had nice muscles.
Had kind eyes.
He did not hide that he was crazy about me.
Here's what I know without a doubt about him on June 28, 2011:
He is still handsome, in his grizzled sort of way.
He still has nice muscles.
His eyes are even more kind, and reflect the true kindness of his heart.
He still has a thing for Jesus, and nothing has dampened that fire. Not the sudden death of loved ones, not unanswered prayer, not the cruelty of Parkinson's disease. Yes, Michael still has a thing for Jesus, and it is the foundation of our whole life.
His hard work has blessed our family time and time again over the years.
His smile still makes me smile.
He loved this song when he was younger, and still does very disturbing things when he hears it today.
He cries easily.
He is extremely generous.
He's humble and doesn't ever boast about himself or want to draw attention to himself.
When he cuts his fingernails he holds his hands up and smiles at me, because we know it's "Blade Time." We sit down on the couch and he scratches my legs, back and arms with his "blades," while I moan and become semi-conscious.  🙂
He loves birds and dogs, and it seems all birds and dogs love him back.
He has never touched another woman in 30 years.
He will never touch another woman as long as we both shall live.
He loves and respects old people.
He thinks everything I cook is delicious, even though that couldn't possibly be true.
He believes his daughters are the five most stellar women in the world.
He chooses to think the best about every person.
Whenever his wife feels like she's losing her grip, he steadies her.
He doesn't care for poetry.
He experienced and survived things in war that would have ruined other men.
He can't dance.
He doesn't ever tell people what to do.
He knows and loves flowers, and enjoys receiving bouquets.
He loves a Culver's Butterburger at least once a month.
He's always willing to do something goofy, and can poke fun at himself.
He loves India and Israel, and has been to neither place.
Whenever we learn of a need, he's quick to take my hand so we can pray together.
He always forgives, and quickly.
He never forgets the blessed forgiveness of Jesus.
He still sings and points at me when we hear this song.
In his heart, he still likes to build things.
He does not hide that he's still crazy about me after thirty years (I will never get over this one.)
When I wished him a happy anniversary this morning and teased that he was married to an old bag, he smiled and hugged me and said, "I love everything about this old bag."
And we laughed together.
After thirty difficult, wondrous, faithful, boring, exhilarating, surprising, predictable, blessed, miraculous years….we still laugh together.
Happy Anniversary Michael!
Have I told you lately that I love you?