I'm Covered
On Christmas morning I opened up one of my gifts and was surprised and delighted to receive this:
It's a beautiful prayer shawl knitted for me by my daughter Sharon. She dyed the yarn herself, and she knows I spend most of my (too infrequent) prayer time and Bible reading time in our black and cream toile bedroom upstairs. So she made a black and cream shawl for me, with a loose cable in the center. I love it.
It's not just to keep me warm when I sit in one of the chairs by the windows in our bedroom nook, even though this prayer shawl does keep me warm.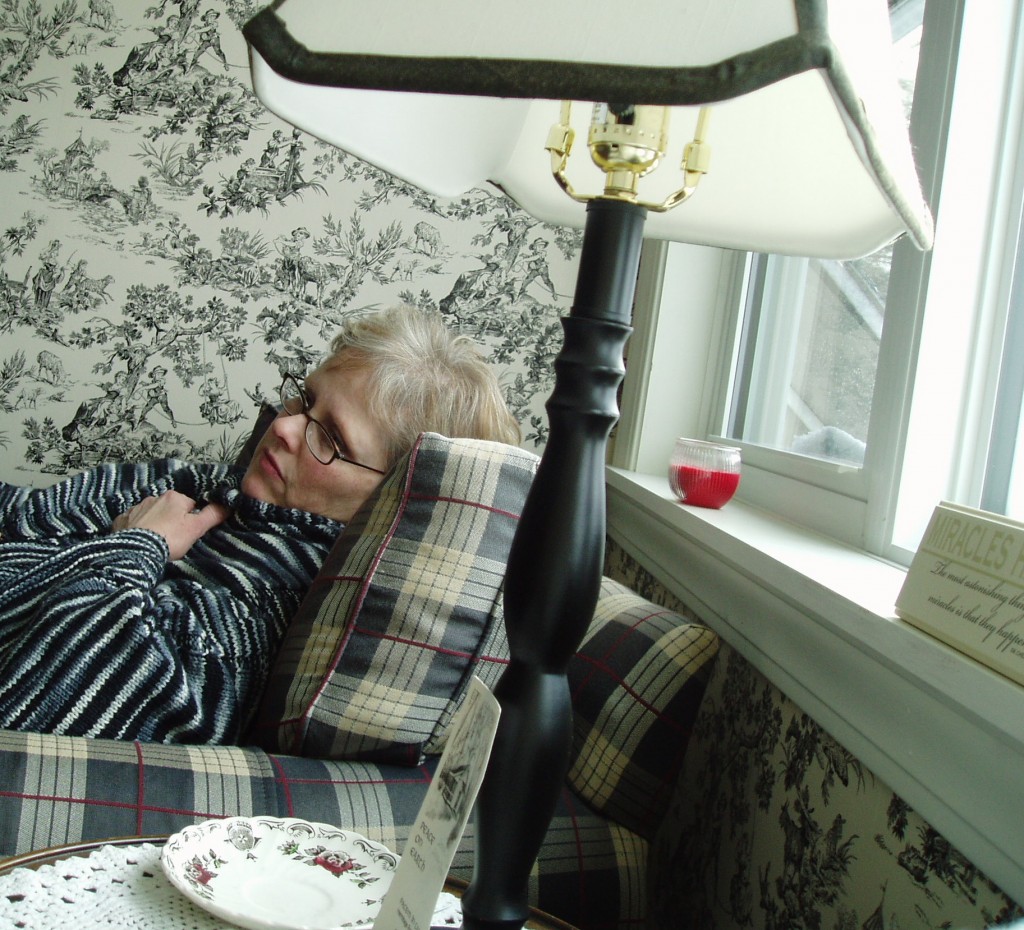 It's not just to remind me that prayer is a covering, a protection, a clearer lens, a comfort, a connection with the One who made me and astonishingly, loves me and wants me to talk with Him.
This prayer shawl is a symbol of all that is precious to me. The love of my family. The lavish gift of a home. The grace of God. The privilege of having an audience any time I choose, with the One who holds together the universe's billions of galaxies. With the One who holds me together.
Sometimes in the morning Michael joins me for some chair time, although I'm not sharing my shawl with him. Edith and Mildred also like to hear God's Word read aloud.
My prayer shawl reminds me that I am wrapped in God's love, in my three daughters' love, and in the love of the icicles outside our bedroom window that have now gone from being stalactites to stalagmites. Wait, these icicles don't love me at all! Forget I said that! My thoughts got away from me there.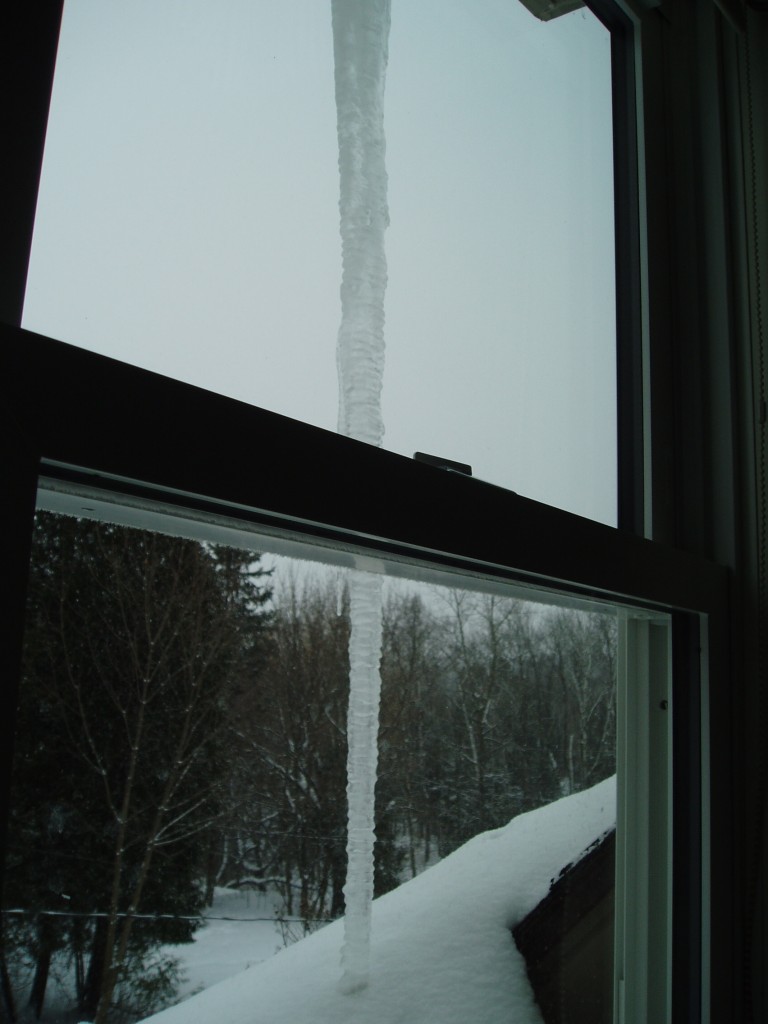 Winter gets so long here, and is so cold and colorless, I sometimes get confused. Sorry.
And who has to worry about Seasonal Affective Disorder when the sun is shining so anemically and reluctantly cheerily and brilliantly in the sky? No one that I know of.
One more day left in January. That much closer to spring.
In the meantime, I know I'm covered.