Burden Bearers
I'm interrupting my blog hiatus to say thank you to two men who have just unloaded a huge burden from Michael's and my backs.
As we've been packing up our house and carrying boxes out to the storage pods in our driveway, getting ready to move 1.1 miles west, there's been a disquieting thrum in the background of my thoughts.
The garage.
The garage is Michael's domain, and over the past years as his Parkinson's has advanced, the garage has been harder for him to keep organized. And any time I considered doing it myself, I started hyperventilating and would just push the thought to the back of my mind. But it would always crowd to the forefront again, and I kept thinking, how in the world am I going to go through the garage and decide what needs moving, what needs donating, and what needs trashing?
Last week, I came to the realization that I could not possibly do it.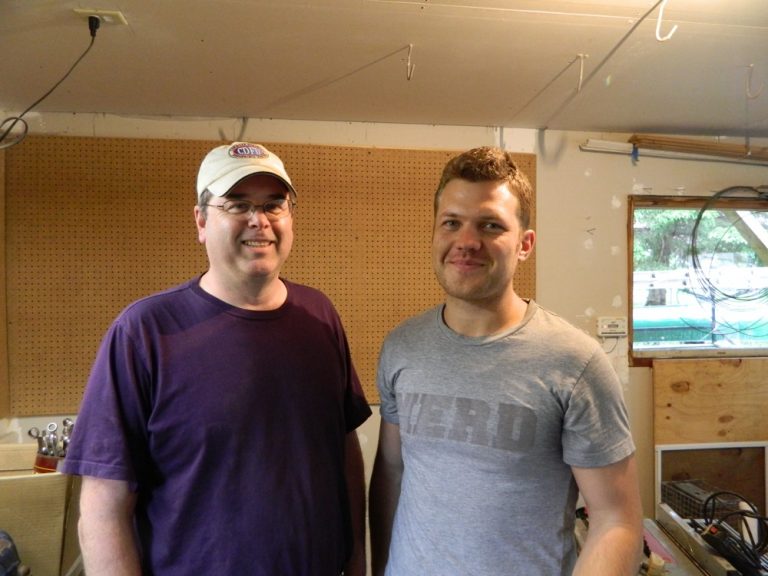 So I emailed my two sons-in-law, Chris (left) and Jeremy. I sort of whimpered in print that I needed their help. They put their heads together and set a date where they could both work together, and they came over two days ago and cheerfully began the daunting task.
Here is one example of what they had to deal with: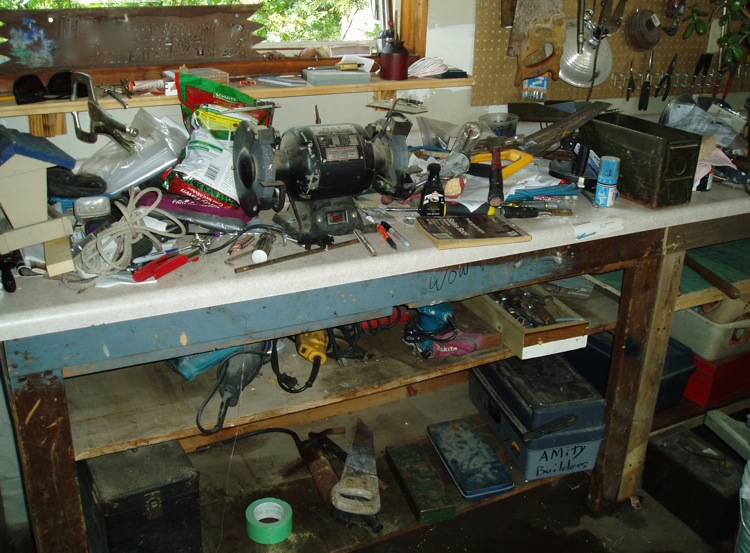 Chris and Jeremy showed up with smiles and started dividing everything up in groups of what to keep and what had to leave the premises. They loaded the storage pods with the most essential things we will need (who needs eight shovels, six levels and nine hammers?) at the new house. They took truckloads of broken or worn-out things to the dump. They did things I'm not even aware of — I just know it resulted in happy, relieved tears from their mother-in-law.
It's raining today and I don't have a picture yet of the finished result, but it's almost miraculous. The garage looks like a garage we can happily present to the new owners of our home. I will put some more photos up soon.
Today I will attend our two Foster care meetings and continue the work on our packing with the feeling that a huge burden has been lifted from our shoulders.
Thank you, thank you, Chris and Jeremy!