Book(s) Three in my Top Five
You may remember we've been discussing what books we would choose if we could only read five titles, over and over again, until the end of our days.  Aside from the Bible for me, which is the one I do read over and over again, and will until the end of my days, I've posted two other titles so far: The Calvary Road by Roy Hession, and Les Miserables by Victor Hugo.
Today I'm adding to that list, but because I view these seven books almost as one, I'm counting them as such. These seven books make up The Chronicles of Narnia by C.S. Lewis. The separate titles in chronological, rather than originally published, order are:
The Magician's Nephew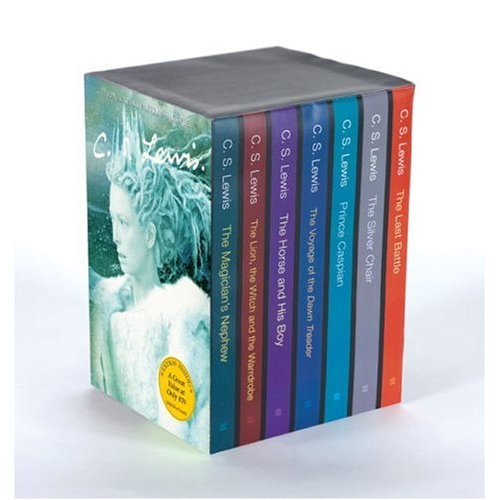 The Lion, the Witch and the Wardrobe
The Horse and His Boy
Prince Caspian
The Voyage of the Dawn Treader
The Silver Chair
The Last Battle
I read these first when I was living in Germany almost thirty years ago. I read them again out loud to my children about twenty years ago. I read them again about ten years ago, and they just got better and better. And these seven books were my "Summer Read" about three years ago, and I devoured them one right after the other. I will probably read these books another time before I'm an old woman, and when I get to the part where Lucy buries her face in Aslan's mane, I'll most likely weep all over again. When I reach the account of Aslan soberly telling Eustace how to get rid of his horrible dragon skin, I'll wish it was me He was changing. And I know that Reepicheep will always make me laugh.
In case there's any doubt that I may be carrying things a little too far with my love for all things Aslan/Narnia, here's a photo of what the drawers look like in my kitchen: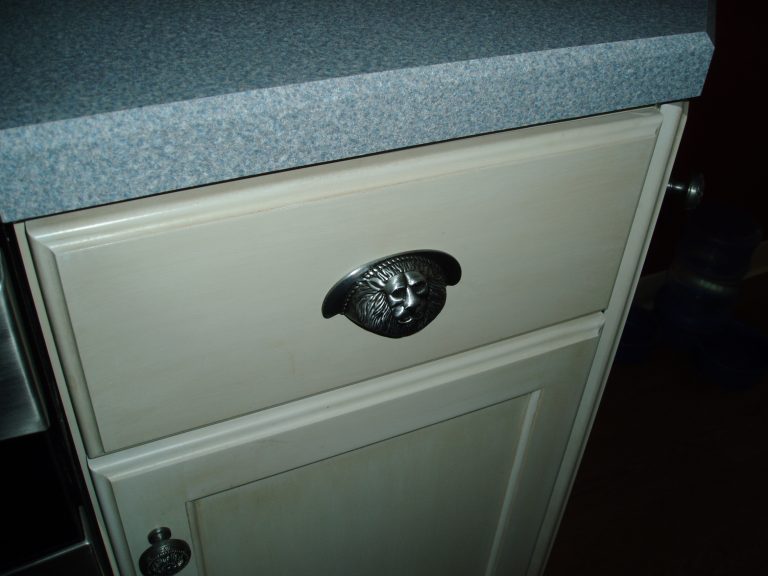 If you haven't read The Chronicles of Narnia yet, it's time to head to the library soon.