Books, books, books!
One of the blogs I visit had this meme on it recently, and since it's about books, I couldn't resist putting it on mine.
Feel free to put this and your own answers on your blog, or leave a comment below so we can all see and perhaps get some new recommendations! (You're really supposed to list one book per question, but I'm feeling bookish and have decided to list two per question.)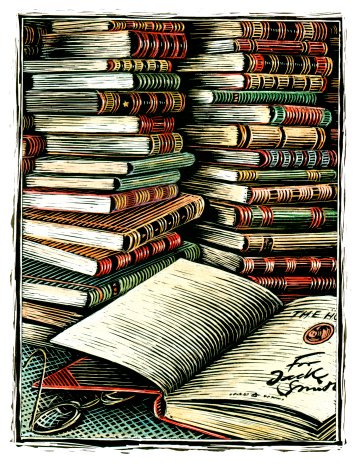 One book you're currently reading: Cutting for Stone by Abraham Verghese, and Love Can Open Prison Doors by Starr Daily.
One book that changed your life: One Thousand Gifts by Ann Voskamp, and A Place of Healing: Wrestling With the Mysteries of Suffering, Pain, and God's Sovereignty by Joni Eareckson Tada.
One book you'd want on a deserted island: my Bible and my journal.
One book you've read more than once: the entire Mitford series by Jan Karon, and The Hiding Place by Corrie ten Boom.
One book you've never been able to finish: Green Dolphin Street by Elizabeth Goudge, and most books by Karen Kingsbury.
One book that made you laugh: A Walk in the Woods by Bill Bryson, and The Plague and I by Betty MacDonald.
One book that made you cry: When God Weeps — Why Our Sufferings Matter to the Almighty by Joni Eareckson Tada, and The Lord of the Rings by J.R.R. Tolkien.
One book that was a waste of time in your opinion:  The Poisonwood Bible by Barbara Kingsolver, and The Blue Sword by Robin McKinley.
One book that stunned you: Unbroken by Laura Hillenbrand, and The Book of the Dun Cow by Walter Wangerin.
One book you keep rereading: All Creatures Great and Small by James Herriot, and Treasures of the Snow by Patricia St. John.
One book you've been meaning to read: Brothers Karamozov  by Fyodor Dostoevsky, and Radical — Taking Back Your Faith From the American Dream by David Platt.
One book you believe everyone should read: Disappointment with God by Phillip Yancey, and In Celebration of Simplicity by Penelope Wilcock.
Finally, grab the nearest book. Open it to page 56. Find the seventh sentence: "We forget the debt of love we owe each other, under pressure of the times in which we live — we forget to be spacious and generous and understanding, begin to be resentful and antagonistic, giving never an inch, insisting on our rights and our own way."  (From The Hardest Thing to Do by Penelope Wilcock.)
Now it's your turn. Feel free to answer all of them or just a few.
Happy reading!