Birds I'd like to meet
My mother used to love birds. When I was growing up we had two canaries, Mr. Clean (who wouldn't stay out of the water cup in his cage) and Apricot (because he was a pale orange color). Then we had a Mynah bird named Ringo whose cage was in my room. Ringo enjoyed raw ground meat and pecking my mother's cuticles when she cleaned his cage. We also had a pair of finches we called Tweedle-dum and Tweedle-dee, because they finished each others' sentences. One said "deedle deedle DEE!" and the other would always immediately answer, "deedle DEE-dle." About four hundred times a day.
My husband also loves birds. When I married him I hardly ever paid attention to birds, but living with him for thirty years has changed that. We have had three cockatiels (Rosie, Chester and Walter) and one canary (Harriet).
We don't keep birds as pets anymore, but we feed the wild outside birds a lot, and even our grandchildren love to watch as chickadees, jays, juncos, sparrows and nuthatches make frequent visits to our back deck.
Here are some birds of the world (found online) I've marveled over today…
Meet your average Green Honeycreeper: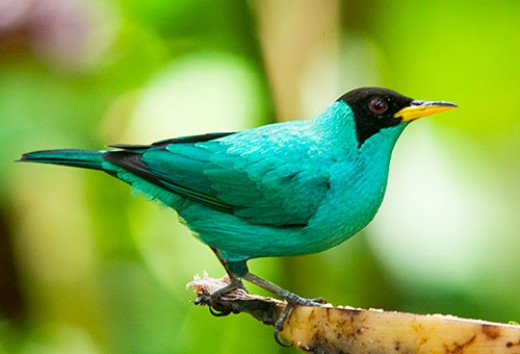 A Lady Gouldian Finch: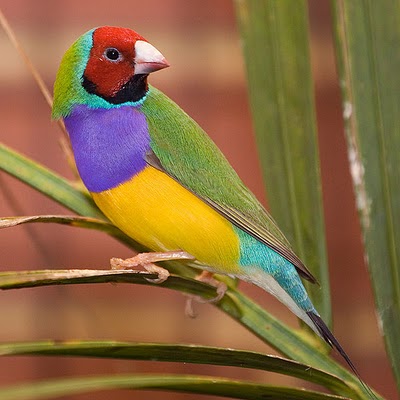 A Mandarin Duck: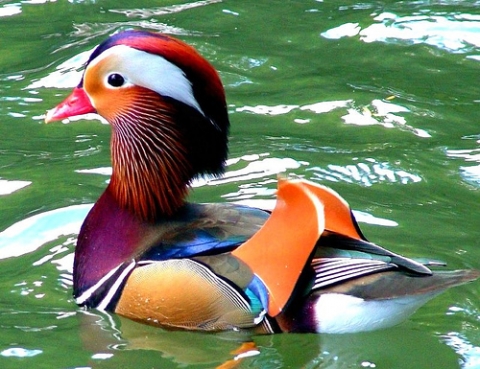 This is a Lorikeet: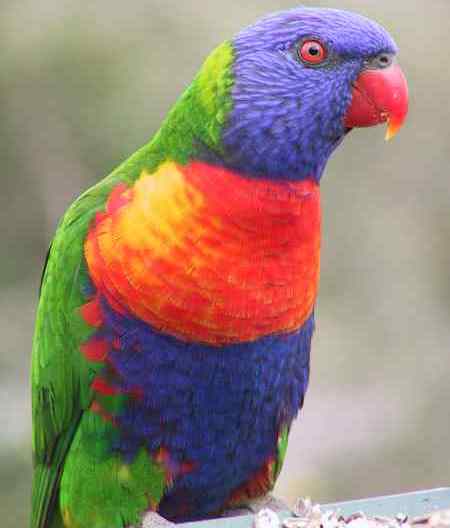 A Guianan Cock-of-the-Rock:
A Polish Chicken: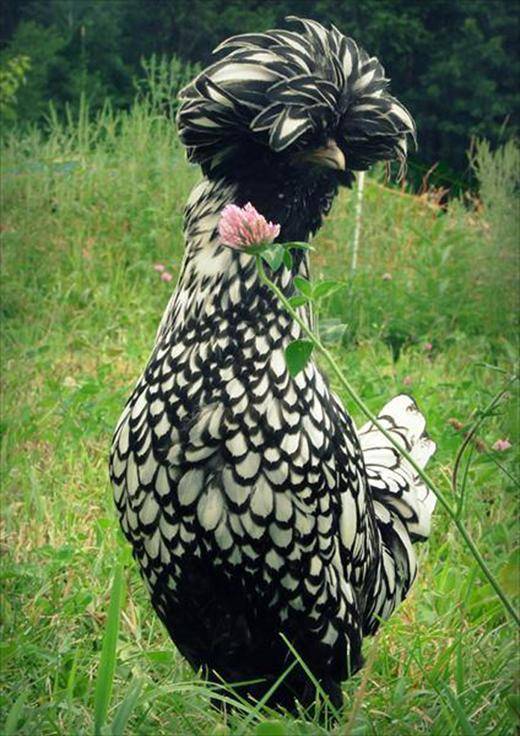 A Flamecrest: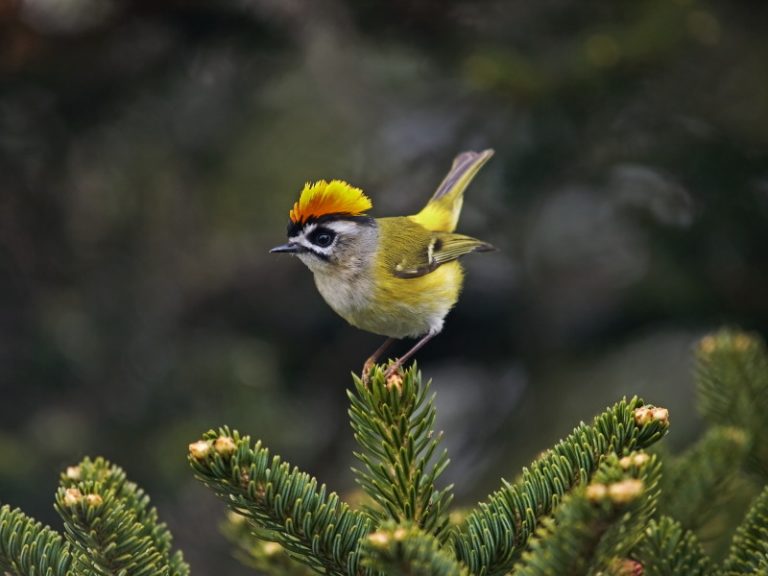 Lady Amherst's Pheasant:
Wilson's Bird of Paradise: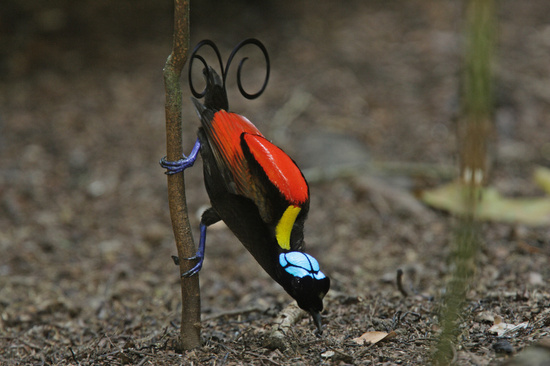 Bleeding Heart Pigeons:
A Resplendent Quetzal: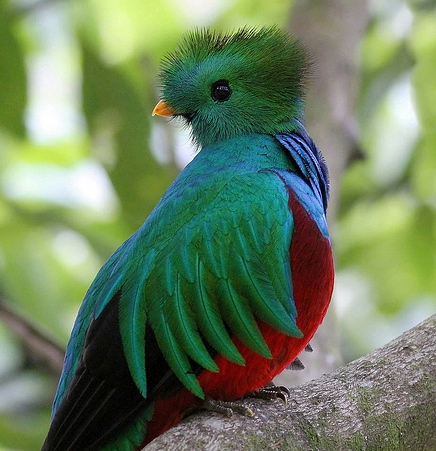 And this is the Blue Footed Booby. Click here to see two Blue Footed Boobies do their very slow and simple mating dance. I think even I could do it. (Don't tell Michael though.)
And my favorite bird of all, the Northern Cardinal. (For those who might not know why Cardinals are special to me, click here.)
Look at the birds of the air; they do not sow or reap or store away in barns, and yet your heavenly Father feeds them. Are you not much more valuable than they?   
Matthew 6:26
*         *         *         *         *         *         *         *         *         *
Thank you for stopping by, and have a wonderful weekend…