At least sixty-eight things
If you visit this blog regularly you know that I joined Ember in committing to donate at least one item per day in the year 2012, resulting in 366 things gone from our home when it's all said and done. It has been a wonderful exercise and has helped me clean some hidden clutter away that I'd long forgotten about. I've been taking pictures and posting each week's seven things, ever since January.
I know. Be still your heart, right?
As we prepare to move to a new house at the end of May,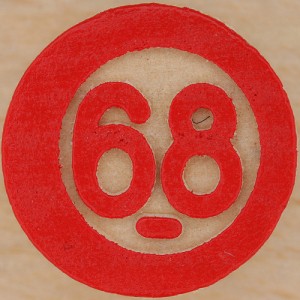 I've been weeding through drawers and cupboards and closets, unwilling to move anything to the new place that I don't plan on using there. In doing so, I've donated in just a few fell swoops, at least 60 or 70 things in the past two weeks. But I didn't stop to take any pictures. I just piled the things in boxes and bags and my daughter Carolyn kindly drove them to the Goodwill for me.
So even though there's nothing photographic on the blog to document it, I know I am covered in my one item per day until at least the end of June. Just today, many mugs, candle holders, scarves, mittens, movies, and plates left the building.
And it feels really good. It's sort of pathetic what makes you feel happy when you get old, but I don't mind admitting it at all.  🙂