A Love Story
(Another from the archives….I wrote this poem in 2000)
In Southern California in a home near the beach
Lived a broken young woman, her dreams out of reach
Her fair little daughters, ages two years and four
Would ask her, "Will Daddy be home anymore?"
He wouldn't, she knew, and their lives were all changed
And she chafed and she wept for those things rearranged
By her God, who had seemingly, mercilessly scattered
The scraps of their life as a family, now tattered.
Off to work this mom went and the Lord did provide
And the pain, it diminished, and the three of them tried
To live every day with a smile and a song
And God helped them and met them as they walked along
Then one day a letter she found in her mail
From a man in Duluth, Minnesota, and his tale
Was the same as hers was — an unwanted divorce
At 30 he'd met Jesus, who put him on course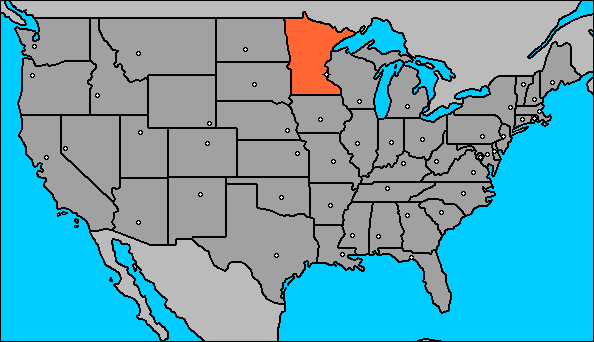 They wrote and they spoke on the telephone each day
They sent photos, they shared, and they'd quietly pray
In less than a month he had asked her to marry
But they hadn't met, and the woman was wary
She loved him and felt that his love was a gift
But her 23-year old feet had not touched a snowdrift
From warm, sunny California to frigid Minnesota?
In terms of life's stresses, had she exceeded her quota?
They met only once before tying the knot
Each one felt so certain of the treasure they'd bought
The woman quit her job, left her kin and her friends
And knew for the first time, that yes, a heart mends
So the Lord gave a sign and they made the big leap
With her family all present they promised to keep
The vows that they said — they were so joyful hearted!
Three months after that letter, for Duluth they departed
Fairy tales say "they lived happily ever after"
And their home for awhile was filled with bright laughter
The blizzards, they came, and the cold, it amazed her
By spring her blood thickened; the weather hadn't phased her
In less than a year a new daughter was born
But the cloth of their marital bliss was now torn
For the man and the woman, despite their great love
Had some lessons to learn from the Teacher above
He wanted to mold them, to hone them, to polish
If they were to be Christlike, He'd have to demolish
Their stubbornness, selfishness, anger and greed
God's plan for the couple was that His Word they'd heed
With tenderness, Jesus, their Savior, gave care
He led them through valleys and deserts so bare
He took them to mountaintops, gave them refreshing
He held both their hands when their wheat needed threshing
There were years of home schooling, and daughters' emotions
Their ups and their downs and their tears that made oceans
There were days when the woman was sure that her life
Would never be free from confusion and strife
But the Lord was so generous, constant and kind
He always brought healing and true peace of mind
The couple had humor and friendship and they
Learned slowly that adversity helped them obey
Soon many years passed and their daughters had grown
Those beautiful girls were striking out on their own
The man and the woman, they looked on, astounded
And saw much answered prayer from those Gates they had pounded
From that first special letter to their love story today
There is one scarlet thread that has woven its way
Through the deaths and the triumphs they have known through the years
In the heartbreak and doubt, in the troubles and fears
This thread has been present when money was lacking
When the woman, offended, in her mind began packing
It ran through the days when no good thing was missing
The thread wound its way through the hugs and the kissing
The years that have passed almost number nineteen
And the woman has aged and isn't nearly as lean
And the man who had brown hair is now fully gray
But they have not, they do not, they never will stray
From each other's embraces, from the shield of the Lord
From His mercy and grace, from the blood He has poured
From the chastening He brings, from the pruning He gives
From the song in their hearts that cries out "Jesus lives!"
When she reached her forties the woman surveyed
That the scraps of their lives had been carefully laid
While faded and tattered and worthless to some
They'd been magnificently stitched by the One who had come
To show them the Way and the Life and the Truth
That He's right in their midst there in arctic Duluth
The man and the woman know their story of love
Is the handiwork of their dear, faithful Father above.
This couple still lives, and they yet are quite flawed
But as long as their hearts beat they'll be molded by God
His plyings, severe, and yet merciful, truly
Tell the story of Michael and his sweetheart Julie