A Blessed Week
Usually by this time of the year we have really cold weather, but today it was sixty degrees and I had to open windows in the house. I remember an early November years ago, right after I married Michael and moved to Minnesota, when there was already two feet of snow on the ground and the wind chills were below zero. No one is complaining about this late summery fall we're having.
Last Saturday was the Community Bible Study Leaders Council Retreat, and it was a wonderful day. It's never easy to tell how things go from the speaker's perspective, but I had the most gracious, attentive, encouraging, welcoming audience, and they put me at ease immediately. I enjoyed being with everyone, our wonderful lunch provided by the Servants Team, and the beauty of the ankle-deep carpets of fallen leaves all around us at Covenant Park Bible Camp.
I spoke/shared for three sessions, and they were roughly divided into the topics of how the Ten Boom family were prepared, oppressed and released. How the first fifty-two years of Corrie's life, she was being prepared for all that was to come, which was extraordinary. And how during her (and Betsie's) time in the prisons Vucht, Scheveningen and the hellish Ravensbruck, they experienced oppression that's hard to imagine. And then how they were all released, in varying ways, to their ministries. And I tried to show how we are all being prepared, oppressed (sometimes demonically, oftentimes just by difficult life circumstances) and released, usually simultaneously, all throughout our lives.
I am so grateful the Lord got me through the day, as I've never spoken at a retreat before. It was the hardest thing I've ever done in CBS, but I experienced His faithfulness and I praise Him for it. Truly, the Lord does use the most imperfect vessels, and I'm not just saying that to sound humble. It's flabbergasting to me how He pours out His grace day after day on His undeserving children and we get to soak in that love and divine help.
The retreat was over around 2:00 p.m., and when I got home I unpacked all the things I had taken, and by 4:30 I was in my plaid flannel nightgown. I was in bed by 8:30, and I slept until just before 8:00 the next morning, which is unheard of for me. I guess I must have been a leetle bit tired.
Over the next few days I set to work on all the projects I'd let go by the wayside while I was preparing for the retreat, and it felt so good to make a rather large dent. Banking statement reconciled, foster care report written and sent out, phone calls to return, bills to pay, laundry to do. I love being a home keeper.
Tonight I'm going to my oldest grandson's first high school choir concert. Mr. McBoy had to be talked into signing up for choir as his freshman elective, but he's so glad he did. He loves choir and says he wants to take it for all four years of high school. He's also going to open gym almost every evening because he wants to try out for the basketball team later this month. At age fourteen he is almost 6′ 2″, and wears a 13 1/2 shoe. I think it would be pretty great if he made the team; Mr. McBoy's father played basketball in high school, and my dad was the basketball coach at my high school (Covina, CA) for over thirty years.
Today I heard about the new Netflix series "The Crown," and it sounds like something I might like to watch. If I can stay awake tonight after Mr. McBoy's concert, I might come home, sink into Michael's leather recliner, and begin with episode one.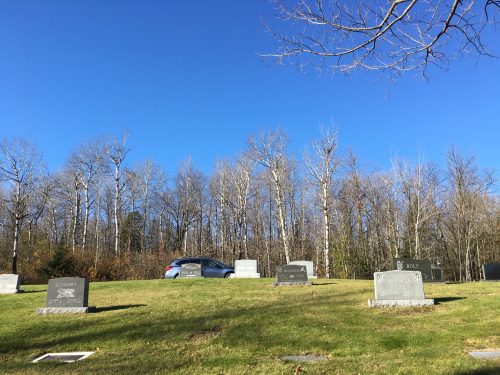 Earlier this afternoon I picked up Vivie and Audrey from school to give them a ride home, and since the cemetery is close by, of course I had to stop. I know I take a lot of pictures there, but today the sky was so beautiful I couldn't resist.
I sat on a bench for a while and listened to the geese and ducks honk and quack, and I thought about how quickly 633 days has passed. If you had told me years ago that I would live that long without my beloved husband and experience times of joy and contentedness, I would have doubted that.
But God has helped me and comforted me in ways I can hardly express. I decided a long time ago that I would take up my husband's mantle of praise after he flew to Heaven, and today I praise Him with my whole heart for seeing my through the most painful time of my life, and helping me set my eyes on Jesus.
I know there are hard times ahead, because that is life. But I hope I'll remember how the Lord has taken me through so much, even since I was a very little girl, and He is teaching me to thank and praise Him no matter what.