The Empty Tomb
When I got up this morning and came downstairs, this was the centerpiece on our kitchen table: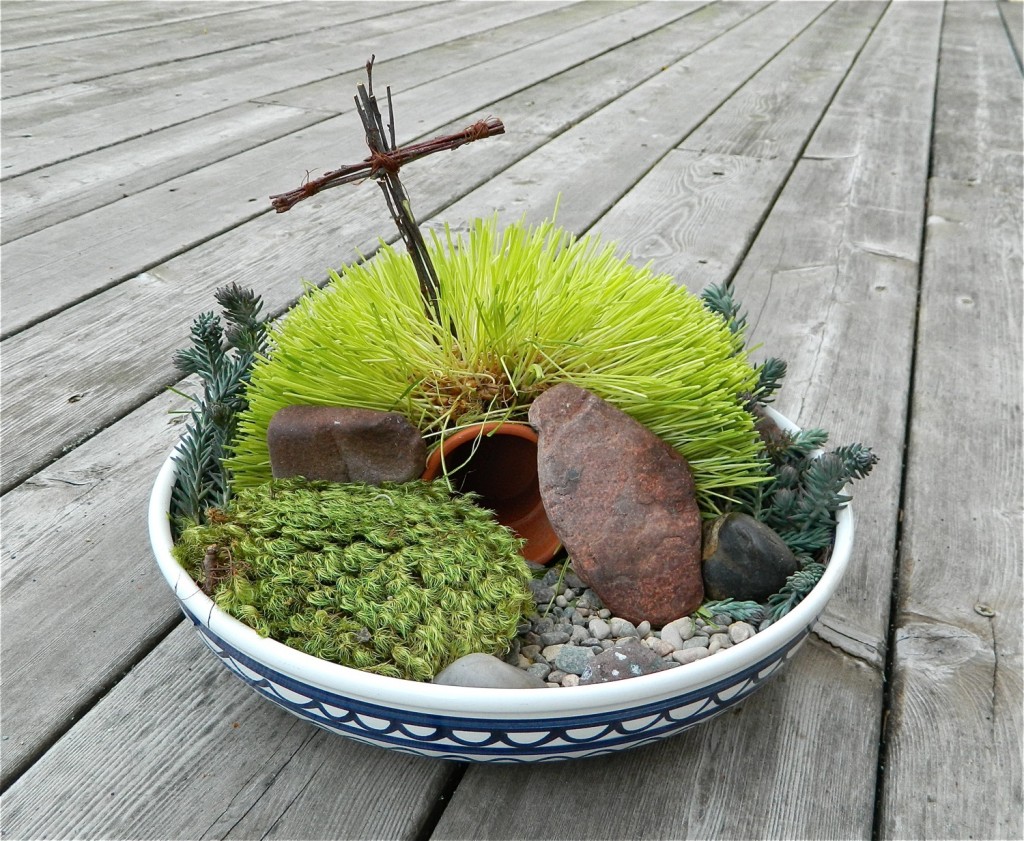 Sara made it as a surprise for us, and I love it. If you click to enlarge the photo, you can better see the stone rolled away from the empty tomb. It's the One Thing that our lives hinge on.
And I thought I'd share one of our favorite songs by the late Keith Green – The Easter Song.
From our home to yours, may you have a very blessed Easter.
He is risen!