Photo Potpourri
Many of our leaves have fallen now and we are past peak, as they say around here when referring to our gorgeous autumn colors. There are still a few trees waiting for the next blustery day to help them let go of their leaves, so I took a couple of photos today at the cemetery.
Our old, beloved Schnauzer Edith died in July, and we decided to spread her ashes on Michael's grave. We were waiting for a lovely Sunday to do it, and today was the day. Sara, I, and one of our Fosters had a little memorial graveside service for our pooch, thanking God that He dreamed up dogs, for giving us Edith and increasing our joy through her life, and for the thought that she is with Michael now.
Here are some shots looking toward Michael's headstone (dates obscured because you know, weirdos lurk — you should see the spam this unknown little blog gets), and also from the headstone looking over the cemetery and one of its ponds. Aren't the colors stunning? You can click to enlarge these if you like.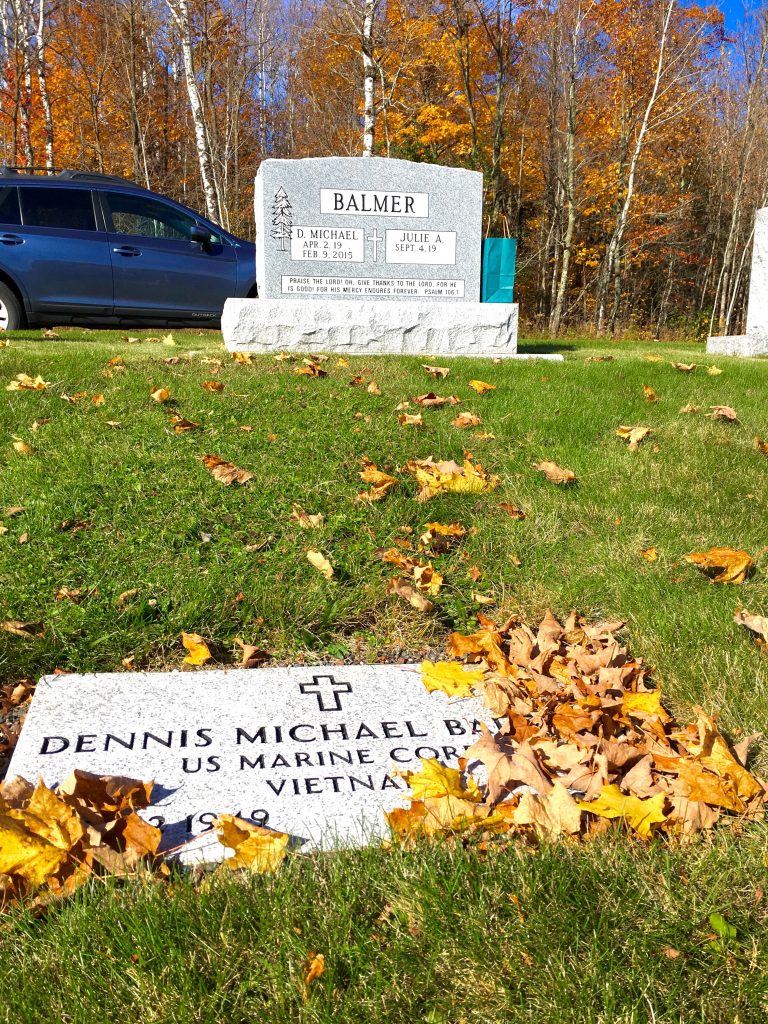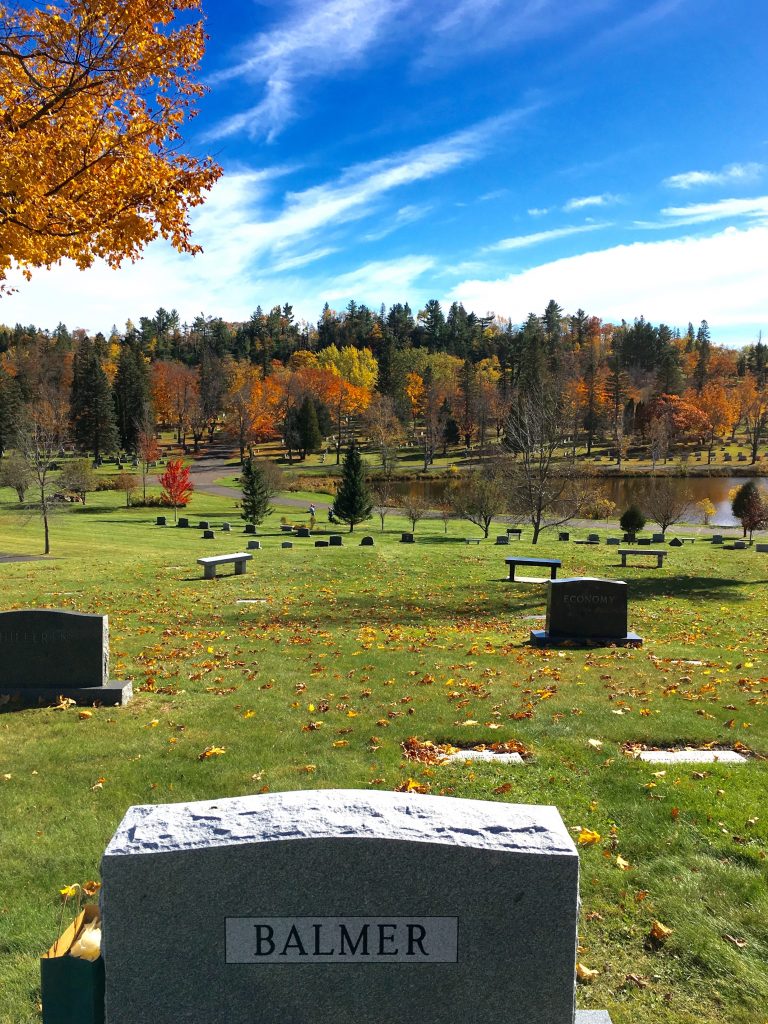 And this tree was just begging to be noticed.
Who would have ever thought that one of my happiest, most peaceful places would be a cemetery. Certainly not me.
And here is a recent picture of Miriam Loretta, my ninth grandbaby. She just turned two years old, and is the sweetest little girl!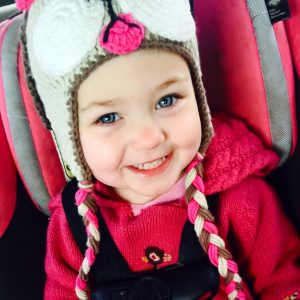 Lastly, I thought I'd share a picture I received by text last week from my dear friend Tauni in California. She and I have been friends since before Kindergarten. She has visited me in Minnesota twice, but she took this picture during her first trip in 1987. Michael was 38, I was 30, Sharon was 10, Carolyn was 8 and Sara was 5.
Well, Sara is calling me to come watch something on TV about Hillsong NYC, so I guess I'll make this short and wish you all a wonderful week!
Blessings,