How in the world did this happen?
Sometimes I look at my grandchildren and wonder, how in the world did this happen? How did you all get to be so old, so tall, so beautiful, so handsome, so funny, so talented, so unique, so heartbreakingly priceless? My 10th living grandchild will be born later this summer, and one little granddaughter has gone on ahead of us to heaven.
Since Sharon and Chris take their kids on regular trips, she recently took photos for their passports.
This is Mr. McBoy. Almost 16. He's 6′ 5″ tall. Plays sports. Loves to watch sports. Has his driver's permit. His first girlfriend. (Gah.) And he called me on Sunday to tell me he loved me and to wish me a happy Mother's Day. When I see him it seems like he was just yesterday tiptoeing past a dark room in our old house (in his diapers) and whispering to me that there was an ocelot in that room. I feel deeply bonded to him forever.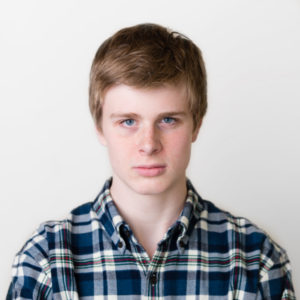 This is Mrs. Nisky. She's almost 14. Has the most beautiful copper hair and such enviable freckles. She plays the cello. Keeps a bullet journal for her day planner. Is a talented artist. Will be in high school next year. (Gah.) It seems like just yesterday that she and I were sitting at the dining room table making Christmas garland together, a fire burning in the hearth, and reading chapters from Treasures in the Snow. She touches a place deep in my heart that no one else can.
This is Li'l Gleegirl. She just turned 11. She's got her daddy's hair color, and hasn't hit her growth spurt yet. She plays the violin and piano, takes dance lessons, and just won a lead part in a local production of Peter Pan. She likes to do the Macarena every morning before school. (Gah.) Loves time with her friends. It seems like just yesterday that I was teaching her how to build a ball from some Magformers, and taking her to feed the ducks at the cemetery. I could squeeze this lovely girl so tight — she brings joy to my life.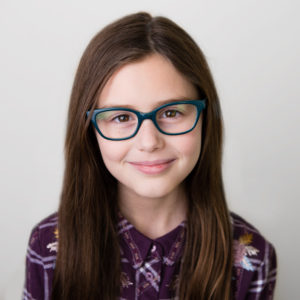 This is Weezer. She is almost 6. Has her mama's hair color and is basically her twin. She loves bugs. Likes to handle them and isn't creeped out by them. She can climb a rope to the top of a gymnasium without much effort. She calls me Old Pickleson. (Gah.) Just learned to ride her bike without training wheels. Doesn't like when her brother calls her Louis or when classmates mistakenly call her Lisa. It seems like only yesterday when I took her older siblings down to the hospital to meet her for the first time, and we all fell in love. She makes my heart wrench with an ache and a thrill.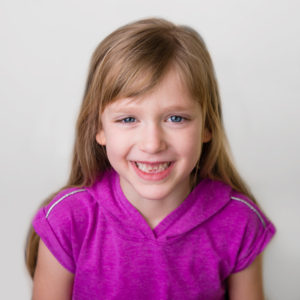 How in the world did this happen?